COVID-19 Vaccines and Booster Doses Available at Local Clinics Throughout Rhode Island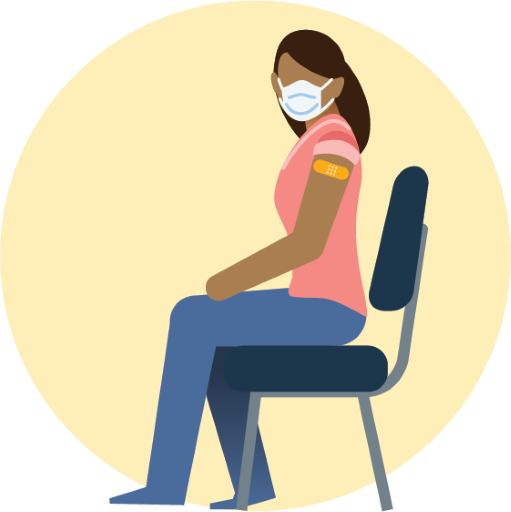 PROVIDENCE, RI – The McKee Administration today announced the community based COVID-19 vaccination clinics scheduled for tomorrow, Saturday, February 12.
Community based COVID-19 vaccination clinics will be held Saturday, February 12 in Lincoln, Newport, Warwick, Providence, South Kingstown, Central Falls, and Smithfield. Registration is recommended for these clinics. To register, visit C19VaccineRI.org and click "Upcoming Community Vaccination Clinics."
In addition, the COVID-19 vaccine and booster doses are available at state vaccination sites including the Rhode Island Convention Center and Sockanosset Cross Road, in many healthcare providers' offices and pharmacies throughout Rhode Island. More information about COVID-19 vaccination locations can be found at C19VaccineRI.org.
37.6 percent of Rhode Islanders have received a booster dose.
Community Based COVID-19 Vaccination Clinics for February 12
| | | | | |
| --- | --- | --- | --- | --- |
| TIME | SITE | ADDRESS | CITY | VACCINE TYPE |
| | | | | |
| --- | --- | --- | --- | --- |
| 10:00am-11:30am | CCRI – Lincoln | 1762 Old Louisquisset Pike | Lincoln | J&J, Moderna, Pfizer (12+) |
| 1:00pm-2:30pm | CCRI – Newport | 1 John H. Chafee Boulevard | Newport | J&J, Moderna, Pfizer (12+) |
| 12:00pm-1:30pm | CCRI – Warwick | 400 East Avenue | Warwick | J&J, Moderna, Pfizer (12+) |
| 10:00am-12:00pm | Knight Memorial Library | 275 Elmwood Avenue | Providence | Pfizer (12+), Pfizer (5-11) |
| 9:00am-11:00am | South Road Elementary | 1157 South Road | South Kingstown | J&J, Moderna, Pfizer (12+), Pfizer (5-11), Flu |
| 9:00am-10:45am | St. Peter's & St. Andrew's Church | 70 Pemberton Street | Providence | J&J, Moderna, Pfizer (12+), Pfizer (5-11) |
| 11:00am-12:00pm | Calcutt Middle School | 112 Washington Street | Central Falls | Moderna, Pfizer (12+) |
| 1:30pm-3:00pm | East Smithfield Public Library | 50 Esmond Street | Smithfield | Moderna, Pfizer, Pfizer (5-11) |
| 11:00am-2:00pm | Nathanael Greene Middle School | 721 Chalkstone Avenue | Providence | Pfizer (12+) |