Cranston drug dealer who possessed illegal gun and large-capacity magazine sentenced to 15 years in state prison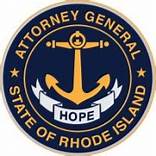 PROVIDENCE, R.I. – Attorney General Peter F. Neronha announced today that a Cranston man has been sentenced in Providence County Superior Court to serve 15 years at the Adult Correctional Institutions (ACI) after pleading to various drug and weapons charges stemming from a 2022 investigation by the Rhode Island State Police (RISP) High Intensity Drug Trafficking Area (HIDTA) Task Force and the Cranston Police Department.
At a hearing on March 2, 2023, Manuel Coradin (age 43) waived criminal indictment and entered a plea of nolo contendere to possession of an ounce to one kilogram of cocaine, possession of over a kilogram of methamphetamine, possession with intent to deliver cocaine, fentanyl, and methamphetamine, possession of a firearm by a prohibited person, and possession of a large capacity feeding device.
At the hearing, before Superior Court Magistrate John F. McBurney III, the Court sentenced the defendant to 25 years, with 15 years to serve at the ACI and 10-year suspended sentence with 25 years of probation. The Court stayed the execution of the defendant's sentence until March 8, 2023, to allow the defendant to appear in federal court as a probation violator. The defendant will be held without bail during this time.
"We know that it is drug dealers that are driving the rampant – and deadly – abuse of illicit drugs in our communities, and our Office is committed to stopping it," said Attorney General Neronha. "And not only was the defendant trafficking large quantities of these dangerous drugs, he also possessed an illegal firearm with a large-capacity magazine – a deadly recipe for violent crime. I commend the efforts of the Rhode Island State Police, the Cranston police, and the prosecutors in our Office for their work in this case and in so many others."
Had the case proceeded to trial, the State was prepared to prove beyond a reasonable doubt that between November and December 2022, the defendant trafficked significant amounts of narcotics out of his Cranston apartment.
In November of 2022, the RISP HIDTA Task Force and the Cranston Police Department began an investigation into suspected methamphetamine and MDMA trafficking by the defendant from his apartment on Ryder Avenue in Cranston.
Investigators began surveillance of the defendant and utilized controlled purchases in November and December of 2022. Following several months of surveillance, on December 21, 2022, investigators arrested the defendant. Investigators executed a search warrant at the defendant's apartment and seized:
Approximately 3.45 kilograms of assorted methamphetamine/MDMA pills
Approximately 25.6 grams of fentanyl pills
Approximately 265 grams of cocaine
A digital scale, bagging material, and cutting agent
One Taurus G3 9mm semi-automatic handgun equipped with a 16-round magazine
Approximately $13,260 in cash
The defendant is also currently on federal probation for possession with intent to distribute cocaine/cocaine base, conspiracy to possess with intent to distribute cocaine base, and aiding and abetting to possess with intent to distribute cocaine base.
"This successful outcome highlights the effective partnership between our local and state law enforcement agencies that are dedicated to disrupting the flow of illegal narcotics and firearms throughout Rhode Island," said Colonel Darnell S. Weaver, Superintendent of the Rhode Island State Police and Director of the Department of Public Safety. "I commend the detectives and prosecutors who worked diligently on this case, and I applaud their commitment to keeping our communities safe."
"Our office is committed to targeting and removing deadly drugs and firearms from our city streets, and today's announcement means our community is safer today than it was yesterday," said Cranston Police Chief Michael Winquist. "I thank the efforts of the Cranston Police, the Rhode Island State Police, and the Office of the Attorney General for their efforts in ridding our city of these dangerous elements."
Lieutenant Derek Melfi, Corporal Christopher O'Connors, and Detective Andrew Emerson of the Rhode Island State Police HIDTA Task Force, Detective Daniel Dempsey of the Cranston Police Department, and Special Assistant Attorney General Alison Bittl of the Office of the Attorney General led the investigation and prosecution of the case.