Cranston man sentenced to five years in state prison for drug trafficking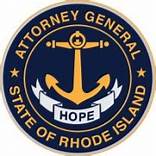 PROVIDENCE, R.I. – Attorney General Peter F. Neronha today announced that a Cranston man has been sentenced in Newport County Superior Court to serve five years at the Adult Correctional Institutions (ACI) after pleading to drug trafficking charges.
On May 18, 2023, Francisco Vazquez Ramos (age 39) waived criminal information and entered a plea of nolo contendere to one count of possession with intent to deliver one ounce to one kilogram of cocaine and one count of conspiracy to possess with intent to deliver one ounce to one kilogram of cocaine.
At the hearing, Superior Court Justice Maureen B. Keough sentenced the defendant to 15 years, with five years to serve at the ACI followed by a 10-year suspended sentence with 15 years of probation.
Had the case proceeded to trial, the State was prepared to prove beyond a reasonable doubt that the defendant, along with two co-defendants, distributed cocaine following an investigation by the Portsmouth Police Department, with assistance from the Newport Police Department and Drug Enforcement Agency (DEA).
In April 2023, the investigative team conducted a controlled buy, where the defendant sold cocaine to an undercover officer at a location in Portsmouth. Investigators stored the cocaine as evidence and on April 26, obtained a warrant for the defendant's arrest.
On April 27, investigators surveilling the defendant observed him meeting with a narcotics supplier. After the defendant met with the suspected supplier, he contacted an undercover officer and told the officer that he obtained a large amount of cocaine for distribution. Members of DEA and the Portsmouth Police Narcotics Division then conducted a traffic stop in Portsmouth and arrested the defendant and two co-defendants, Sergio Ricard (age 35) and Nictsa Garcia (age 49), seizing 310 grams of cocaine from the vehicle.
Detective Lieutenant Lee Trott of the Portsmouth Police Department and Assistant Attorney General Eric Batista of the Office of the Attorney General led the investigation and prosecution of the case, with assistance from the DEA and Newport Police Department.