Cranston Police Department and Non-Profit Lights and Sirens International Form Partnership to Strengthen Police- Community Relations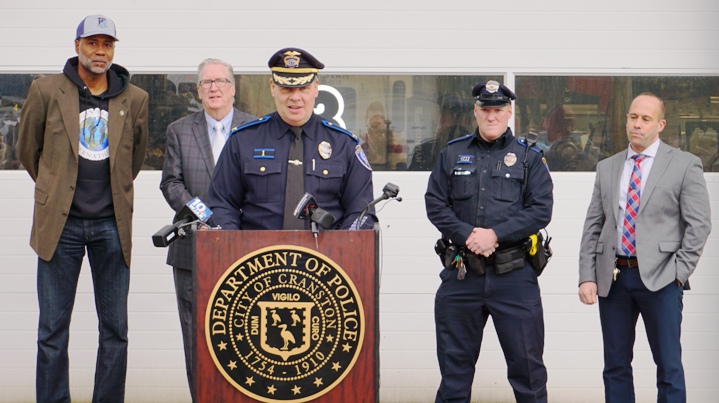 Colonel Michael J. Winquist, Chief of the Cranston Police Department, announces a newly formed partnership with "Lights & Sirens International." Lightsandsirensinternational.org is a
501© (3) Non-profit Organization that operates for charitable purposes, with a mission to educate, support and develop youth by integrating sports and cultural exposure through civic
education and guidance with a focus on developing community cohesion in Rhode Island and the Dominican Republic. Lights & Sirens International (LSI) was founded in 2009 by Ibn-Hashim
Bakari after hosting an international basketball tournament for law enforcement and public safety personnel with the mission of helping those less fortunate in the Dominican Republic
with essential needs.
It was decided several years later there was a greater need to help bridge the gap between law enforcement and the minority community in the United States, including here in Rhode
Island. This goal led Mr. Bakari to create an annual community outreach program where Officers and community members interact casually over a game of Bocce Ball and Cornhole.
Lights and Sirens are also actively engaged in fundraising events that support children in Rhode
Island and the Dominican Republic.
To help further the mission of the Lights and Sirens Foundation, today Cranston Mayor Kenneth Hopkins and Colonel Winquist made a $500 donation to the organization from the
Cranstonpolicecares 501c3 charitable account. Two ATVs and a scooter that had been operated illegally on city streets and were subsequently seized and forfeited were also donated. The
vehicles will be shipped to law enforcement in the Dominican Republic to be used by Officers to carry out their official duties.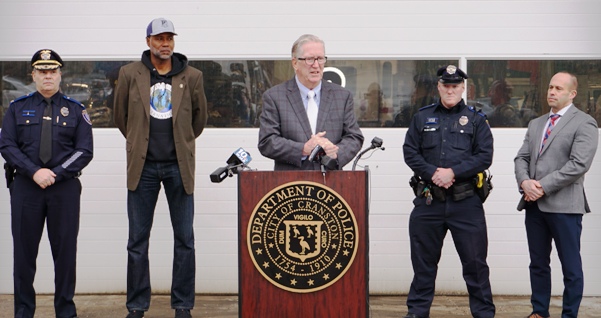 "The City of Cranston and Police Department is excited to provide these seized ATVs and a check donation to Lights and Sirens International ahead of their upcoming humanitarian trip,"
Mayor Ken Hopkins said. "We are honored to play a role and support the public safety personnel in the Dominican Republic while progressing the mission of this trip – to help bridge
the gap and change the narrative and perspective of law enforcement community relations both abroad, and at home here in Rhode Island."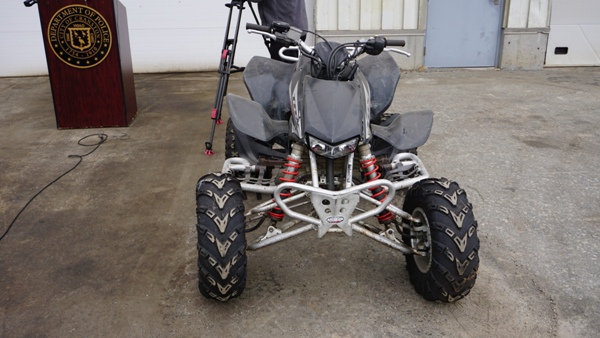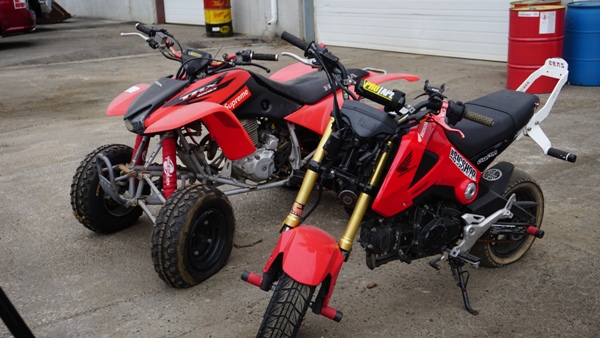 Colonel Winquist stated, "The Cranston Police Department recognizes that partnerships with community organizations like Lights and Sirens International are invaluable. By working
together and creating conversations between law enforcement and the minority community, we can address many concerns and eliminate misconceptions that have the potential to
become barriers. I am glad to support their mission and look forward to working closely with members of their organization on future initiatives."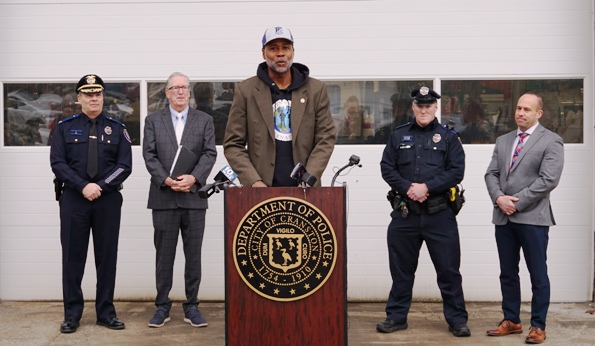 Mr. Ibn Bakari said, "Lights & Sirens International would like to extend our sincere gratitude to the Cranston Police Department and the City of Cranston for awarding LSI financial and gift-in-
kind support. With your contribution, we are one step closer to addressing the mental health of public safety personnel and helping those less fortunate in the Dominican Republic. Also,
remedy the long-standing damaged relationship between law enforcement and the minority community. On behalf of LSI, thank you for helping us make a positive difference. Your support
encourages our continued commitment to helping change the narrative and perspective of law enforcement and community relations."