Cranston Police Department Arrests Local Man on a Massachusetts Arrest Warrant Stemming from a Road Rage Incident on Franklin Where Shots Were Fired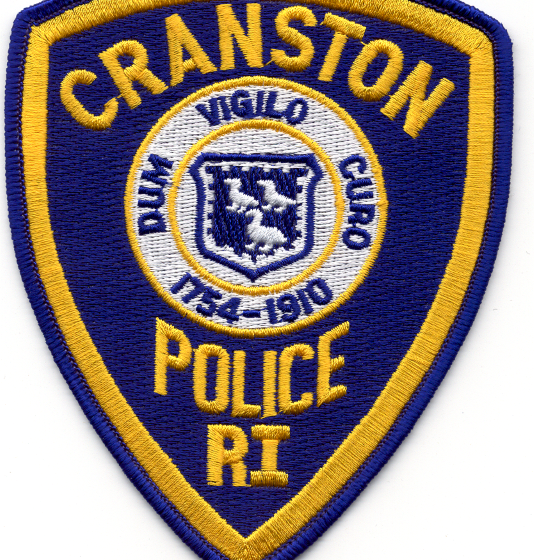 Colonel Michael J. Winquist, Chief of the Cranston Police Department, announces the arrest of a Cranston man wanted on a Massachusetts arrest warrant for felony assault and weapons charges.
On Friday, February 17, 2023, at approximately 5:00 pm, a road rage incident was reported to the Franklin Police Department. The complainant advised Franklin Police detectives he made an abrupt turn in front of a vehicle described as a dark-colored late-model Honda Accord. The driver of the Honda sped up behind the victim and fired multiple rounds from the driver's side window striking his vehicle. A second vehicle passing by was also reportedly struck by gunfire from the suspect vehicle.
Franklin Police Detectives investigated the incident with the Bellingham Police Department and Massachusetts State Police. They identified the suspect vehicle, which was actively registered to Michael SYLVESTER, age 43, of 206 Dunedin Street, Cranston, RI. The day after the incident, Cranston Police Detectives checked the address and observed the suspect vehicle parked in the driveway. Franklin Police Detectives subsequently obtained an arrest warrant for Mr. Sylvester, charging him with Carrying a Loaded Firearm without a License, Possession of Ammunition without an FID Card, Discharging a Firearm within 500 feet of a Building (2 counts), Assault with a Dangerous Weapon (7 counts), Assault to Murder-Armed, and Malicious Destruction of Property over $1200 (3 counts). The arrest warrant was entered into the National Crime Information Center with full extradition authorized by the Norfolk District Attorney's Office.
Cranston Police Detectives, in concert with Franklin Police Detectives, also obtained court authorized search warrants to search 206 Dunedin Street and Sylvester's vehicle.
Early this morning, members of the Cranston Police Department's Criminal Investigations Unit, Special Investigations Unit, Special Reaction Team, Canine Unit, Bureau of Criminal Identification Unit, and Franklin Police Detectives responded to 206 Dunedin Street to apprehend Mr. Sylvester and execute the search warrants. Mr. Sylvester was called out of the residence, to which he complied he surrendered without incident. A search of the residence resulted in the seizure of three handguns, a shotgun, ammunition, and several marijuana plants. The suspect vehicle was towed from the scene and turned over to Franklin Police Detectives for processing. The weapons and ammunition seized from Mr. Sylvester's residence are consistent with the ballistic evidence seized by the Franklin Police Department during their investigation.
Cranston Police Detectives will charge Mr. Sylvester as a Fugitive from Justice and Large Capacity Feeding Device Prohibited (2 counts) and Cultivating of Marijuana. He will be arraigned by a Justice of the Peace. He will be formally arraigned in Third District Court tomorrow
morning on the Cranston Police charges and faces possible extradition to Massachusetts.