CRANSTON POLICE FORM A CRISIS INTERVENTION TEAM AND PARTNER WITH CLINICIANS TO ADDRESS MENTAL HEALTH-RELATED CALLS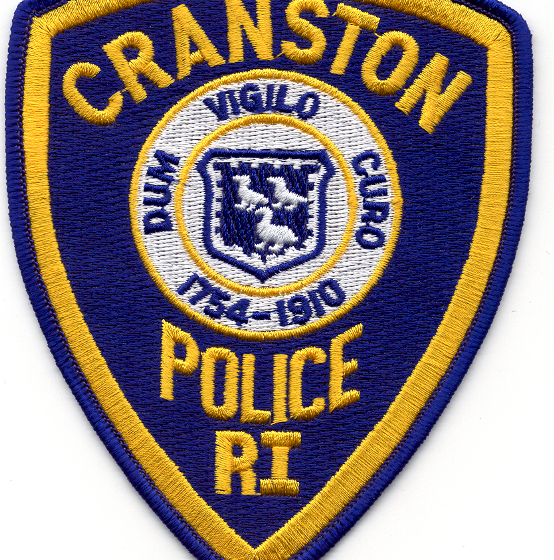 Colonel Michael J. Winquist, Chief of the Cranston Police Department, announces that the department has increased Officer training in mental health awareness and entered into new partnerships with mental health service and community providers to enhance the department's response and follow-up on mental health-related calls.
Due to additional stressors within communities across the country, such as the pandemic and challenging economic times, police officers are responding to an increased number of calls related to mental health, especially in lower-income communities. Many individuals have gone into isolation due to the pandemic, others are unemployed, and drug overdoses and drug-related deaths have spiked. The homeless populationhas also grown due to increased housing costs, causing many citizens toliveoutdoors or at shelters such as Harrington Hall. We wanted to do more as a department to understand and address the underlying issue of mental health and explore how we could be part of the solution.
As a first step, a few years ago,all Cranston Police Officers completed "Mental Health First Aid" training, which is designed to help Officers in the field recognize the signs and symptoms of mental illnesses and personswho may be experiencing a mental health crisis. All Officers have also been trained in de-escalation techniques and how to interact with persons with mental illness and special populations such as individuals with autism ormental developmental challenges. Some cities have chosen alternative programs that remove police involvement from specific calls and divert them directly to social service providers. Instead, we decided to build upon our long-standing and trusted relationship within our community and apply a multi-disciplinary approach that includes behavioral health experts, community partners,and a specialized team of Officers who make up our Crisis Intervention Team (CIT). Eight (8) Officers volunteered to join the CIT andreceived40 hours of specialized training with mental health clinicians from Gateway Mental Health. Eight (8) more Officers will receive training and join the team by the end of next month. This training included additional de-escalation techniques for crisis situations, strategies to address mental health in the community, and how to better support mental health for first responders.
With the help of CARES (Coronavirus Aid Relief and Economic Security) Act grant funding passed by Congress in 2020 and allocated through the office of Housing and Urban Development via the Community Development Block Grant, we have expanded this partnership to provide face to face follow up services to the Cranston community. Representatives from the Comprehensive Community Action Program (CCAP), a long-standing partner with the Cranston Police, were recently added to our team with Gateway Mental Health. Each week, a trained CIT officer with Gateway and CCAP clinicians respond to residents who have been in crisis or have chronic mental health issues, require substance abuse treatment, or are facing essential quality of life challenges and barriers. Together, we are performing outreach to ensure that these individuals and their families have the resources they need to improve their situation.
One example of how this new venture has been successful includes a recent interaction with a person discharged from the hospital but too anxious to set up an intake appointment for outpatient therapy. In this case, The Cranston CIT officer and Gateway clinician provided this person with the contact information to continue treatment, gave tips on how to talk about their situation, and offered support and encouragement to take the next step in their recovery.
In another case, an 8-year-old was involved in an incident at school that resulted in him being transported to Hasbro Hospital. A CIT officer, teamed with a CCAP counselor,responded to the family's house to offer assistance with follow-up services. At the time, his mother was unfamiliar with navigating the behavioral health system and was overwhelmed. The CCAP clinician provided general information and contact information if she had any questions. Two weeks later, the child's mother contacted the counselor expressing dissatisfaction with her son's treatment plan established by his assigned therapist at the hospital and requested guidance. CCAP made different referrals within their organization to get the family into case management programs and arranged clinical services. The mother stated that she is grateful this program was availablewith help coming to her rather than trying to navigate the system on her own. She is pleased with all the services and feels more at ease knowing her son and family have ongoing support.
These are just two examples of successful collaborations, and we expect many more. Since the program's inception in February of this year, the team has generated over 100 mental health crisis reports and performed in-person outreach to over 50 people. These numbers both prove the program's high demand and early success in just under two months.
Colonel Winquist stated, "The Crisis Intervention Team is a beneficial program that coordinates services between the community and specialized facilities that can offer optimum care.As a result of our valued partnerships with Gateway Health and CCAP, combined with advanced Officer training, we are fulfilling our goals of safely responding to mental health-related calls with understanding and compassion and connecting our residents with much-needed resources. With a focus on alleviating repetitive calls for service and servicing the community's needs, the program will continue to provide the community with essential services during periods of crisis."