CRANSTON POLICE IDENTIFY VICTIM WHO WAS WALKING HER DOG IN TRAGIC FATAL ACCIDENT ON RESERVOIR AVENUE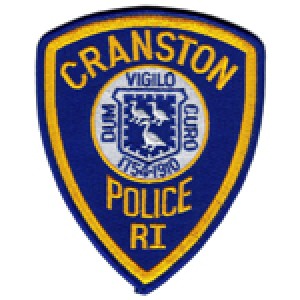 Colonel Michael Winquist, Chief of the Cranston Police Department, sadly announces that Janet Rochon, age 65, of Cranston, RI was fatally injured after being struck by an SUV last night on Reservoir Avenue.
On January 5th, 2020 at approximately 5:40 PM officers responded to the area of 525 Reservoir Avenue for a pedestrian struck in the roadway. Officers arrived to locate the victim who sustained very serious injuries and was immediately transported to Rhode Island Hospital. Shortly thereafter, Ms. Rochon passed away at the hospital as a
result of her injuries.
At this time, the investigation has determined that Ms. Rochon was walking her dog across Reservoir Avenue in the vicinity of 525 Reservoir Avenue, from east to west, outside of any crosswalk, in an un-lit section just south of Willis St. An SUV travelling south on Reservoir Avenue struck Ms. Rochon along with her dog in the right south bound lane. Data retrieved from the SUV, a Chevrolet Tahoe, indicated that speed was not a factor and there were no signs of impairment by the operator. The dog was injured and is expected to fully recover.
Investigators interviewed a witness to the crash and the operator of the vehicle who was visibly upset and fully cooperated in the investigation. There is no crosswalk at the location of the crash and there is no traffic control devices where the victim was crossing.
The crash was investigated by the Cranston Police Traffic Unit and the BCI Unit and upon a complete review no charges will be filed.

"This sad and tragic accident is a friendly reminder to all pedestrians to be extremely vigilant when walking on roadways and we urge the public to utilize only well-lit crosswalks and never assume any operator can see you", stated Major Patalano.

Our heartfelt condolences go out to the Rochon family during this very difficult time.