Cranston Police Officers Begin Phased Rollout of Body-Worn Cameras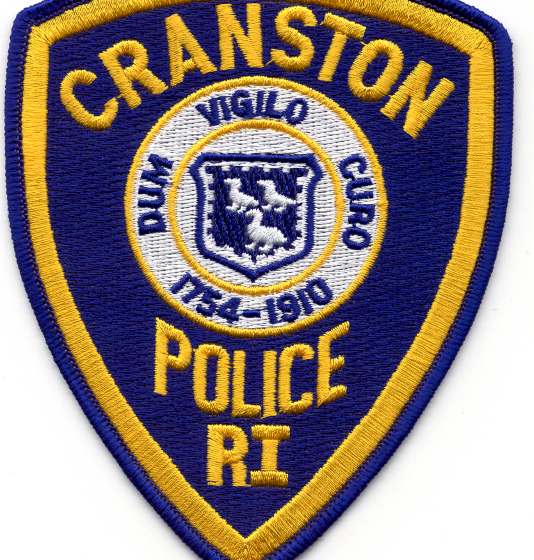 Colonel Michael J. Winquist, Chief of the Cranston Police Department, announces the phased rollout of body-worn cameras began today with twelve patrol officers wearing the cameras to test the equipment. The technical infrastructure has been installed, and all front-line Officers have received the prerequisite training on the policy and the operation of the cameras. The department entered into a five-year contract with Axon, a company based in Scottsdale, Arizona, which will cost $663,382. The contract includes purchasing 92 cameras, unlimited cloud-based storage, software, and support. All expenses associated with the camera program will be paid for with state and federal grant funds over the next five years.
Contingent on the cameras and associated hardware and software functioning as expected, 72 additional Officers will be issued cameras within the next two weeks, for a total of 84 Officers being equipped. This will include all members of the Patrol Division, Canine Unit, and Traffic Unit, from the rank of Patrol Officer up to and including Lieutenant. Officers will activate their cameras when responding to or initiating calls for service or when proactively investigating or taking enforcement action involving a member of the public. The goal of the body-worn camera program is to provide Officers with another tool intended to promote transparency and accountability while serving as an unbiased witness to interactions between law enforcement and the public.
Colonel Winquist stated, "Today, we join thousands of law enforcement agencies across the country who have implemented body-worn camera technology to enhance community trust by recording complete and accurate accounts of police-public interactions. Cranston Police
Officers carry out their duties with outstanding professionalism and competency. A first-hand account of their performance in the field is welcomed and will provide an opportunity to enhance training. The footage recorded by these cameras will also serve as strong evidence in
many cases, which will strengthen prosecutions and ultimately bolster public safety. I commend the Officers for embracing this opportunity and all of the personnel who worked many hours on various aspects of the program, including acquisition, training, and implementation