Dighton Public Library Receives Grant to Increase Accessibility at New Library Building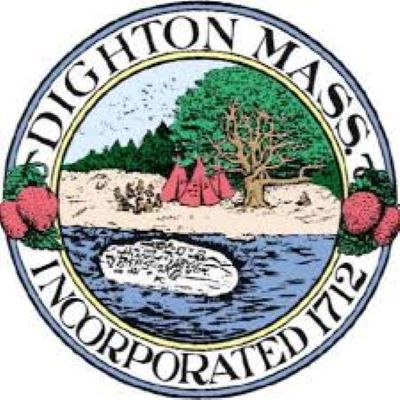 DIGHTON — Dighton Public Library Director Jocelyn Tavares, together with town Americans with Disabilities Act Coordinator Jonathan Gale and Town Administrator Michael Mullen, is pleased to share that the Dighton Public Library has received a generous grant from the American Library Association (ALA).
A $20,000 Libraries Transforming Communities (LTC) Accessible Small and Rural Communities Grant, aimed at providing community engagement and accessibility resources to small and rural libraries, has been awarded to the Dighton Public Library.
"I want to extend my sincerest gratitude to the American Library Association," said Dighton Public Library Director Tavares. "This grant brings countless new opportunities to our library community."
As the Dighton Library Committee transitions into the design phase for the new building project, it began to determine the accessible features, services and programming necessary for the new library.
Grant funding will be used to incorporate universal design into the new Dighton Public Library building and adequately provide library services for all. Interior work in the library is projected to commence in June and continue through the end of 2024.
ADA Coordinator Jonathan Gale noted, "This grant was designed and submitted to enable all of our residents regardless of age ability, or disability to have unfettered full access to what will now be a truly inclusive public library for all of our residents to enjoy."
Specifically, electric doors and wheelchair-accessible ramps will be installed in both the interior and exterior of the building. Two accessible computer workstations and one fully accessible study table will be added. Grant funds will be used to provide sign language services to support library activities, and to purchase speech screen readers for patrons who have visual, speech, or reading challenges.
"We continue working to leverage any available grant funding to make our plan for the Dighton Public Library's new home a reality," said Town Administrator Mullen. "This grant is a great example of these efforts, and I want to thank the American Library Association for their generosity."
To learn more about the Libraries Transforming Communities (LTC) Accessible Small and Rural Communities grant, click here.
History of the Dighton Public Library
The original Dighton Public Library, located at 395 Main St., was a Carnegie library built in 1910 with 3,000 square feet of operational space. While the building served the town for decades, it was closed to the public due to space limitations, building safety
concerns, lack of adequate egress and handicapped accessibility issues. The former library was not compliant with the American Disability Act (ADA) and accessibility was met by delivering library materials to the patron.
The Dighton Public Library is currently operating at Dighton's Town Hall Campus, with its General Collection housed in a 12-foot by 60-foot modular trailer unit and its Youth Services Department located on the lower level of Town Hall.
During the first week of January, the first phase of the restoration project for the new Dighton Public Library building, located at 207 Main St., commenced. The second phase of the Dighton Public Library Building Project involved proposed funding requests from the Library Building Committee to the Town of Dighton's Community Preservation Committee (CPC), to allocate funds for interior building improvements. Funding requests to begin the second phase of the project will be presented to residents at Dighton's June 5, 2023 Annual Town Meeting.
Based on the approval of funding, the Town anticipates that the Dighton Public Library Project will be completed by late 2024.
To learn more about the Dighton Public Library Project, click here.