East Bay Newspapers Editorial Board Endorses Gabe Amo for Congress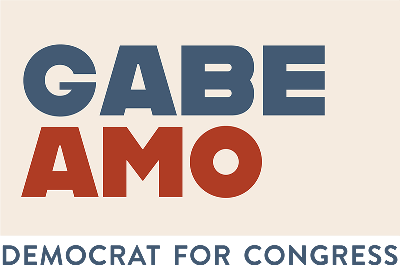 [Providence, RI] – Today, the East Bay Newspapers Editorial Board, representing the Barrington Times, Bristol Phoenix, East Providence, Portsmouth Times, Sakonnet Times, and Warren Times Gazette, endorsed Gabe Amo's campaign for Congress. The endorsement was released this morning and will run in-print in six newspapers throughout the East Bay that will be delivered to residents today and tomorrow.
The entire endorsement can be found here.
"Amo's command of the issues, knowledge of the political arena, and experiences in both government and leadership are outstanding," said the East Bay Newspapers Editorial Board.
"Beyond that, he is a likable, well-spoken and polished communicator, with a practical sense of the world. He is not likely to get stuck in an ideological stalemate if a compromise is best for the nation, or Rhode Island."
Gabe Amo thanked the Editorial Board and reiterated his commitment to go to Congress to always put Rhode Island first.
"This endorsement is particularly meaningful to me because its words reflect the candidate I am and the congressperson I plan to be. When elected to Congress, I will bring thoughtful, effective leadership from day one and work to deliver for Rhode Islanders and their families," said Gabe Amo.
"I am grateful that the East Bay Newspapers Editorial Board recognizes that my experience serving at the heights of government, for Presidents Biden and Obama, as well as for former Governor Raimondo, prepares me to serve Rhode Island in a way that no other candidate can."