East Providence man arrested on weapons charges following road rage incident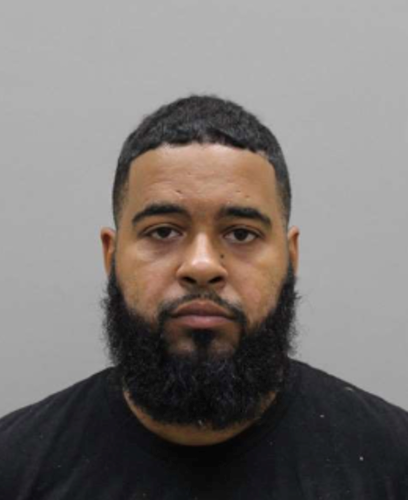 Colonel Darnell S. Weaver, Superintendent of the Rhode Island State Police and Director of the Department of Public Safety, today announced that on Tuesday, August 30, 2023, members of the Rhode Island State Police arrested Nicholas L. Peguero, age 30, for felony assault, using a firearm when committing a crime of violence, license or permit required for carrying a pistol, drive-by shooting, and large capacity feeding devices prohibited (4 counts).
On August 16, 2023, members of the Major Crimes Unit initiated an investigation into a shooting that occurred on Route 95 North at the State Offices exit in the City of Providence. The incident involved the suspect discharging a round into the victim's vehicle during a road rage altercation. The suspect and victim did not know each other, and the victim was uninjured.
Detectives were able to identify the shooting suspect as Nicholas Peguero of East Providence.
Detectives executed eleven (11) search warrants which culminated in the arrest of Peguero on several charges. During the search warrant at Peguero's residence, detectives seized a 9mm handgun and four (4) large capacity feeding devices.
Nicholas Peguero was arraigned on August 29, 2023, at Sixth Division District Court before Associate Judge DuBose and issued $45,000 surety bail and a no contact order with the victim. Peguero is currently scheduled for a pre-arraignment conference on December 4, 2023.