East Providence Signs Learn365RI Municipal Compact, Commits to Increasing Out-of-School Learning Opportunities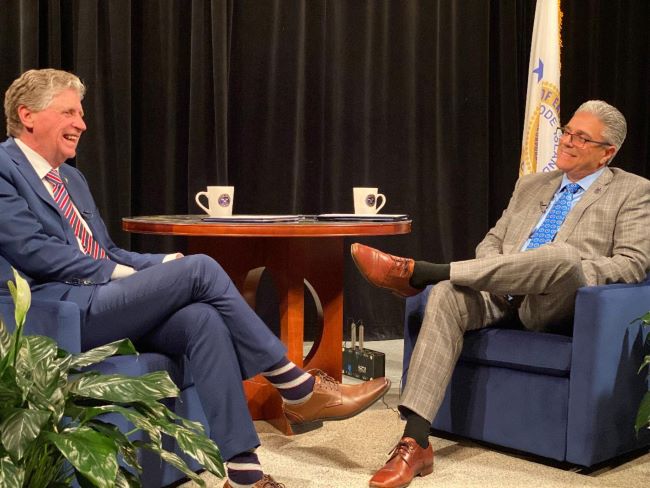 EAST PROVIDENCE, RI – Governor Dan McKee today announced that East Providence has become the third community to sign the Learn365RI Municipal Compact. Mayor Bob DaSilva signed the compact during a taping of his new local television show and in doing so committed to helping the state improve student achievement levels through increasing out-of-school learning time.
"It's encouraging to see municipalities from across Rhode Island step up and join our strategy for increasing the educational outcomes of our students," said Governor McKee. "I thank Mayor DaSilva, Superintendent of Schools Dr. Sandra Forand, and the entire City of East Providence for their continued partnership."
"Working together with Governor McKee, our local schools and nonprofits as well as our municipal partners, we can help our students achieve more and enhance their out-of-school educational opportunities throughout the year," said East Providence Mayor Bob DaSilva.
Learn365RI seeks to improve student learning outcomes to reach Massachusetts levels in three key metrics: RICAS math and English Language Arts scores, student attendance, and FAFSA completion.