ENACTUS WORLD CUP COMING TO PUERTO RICO 30 OCTOBER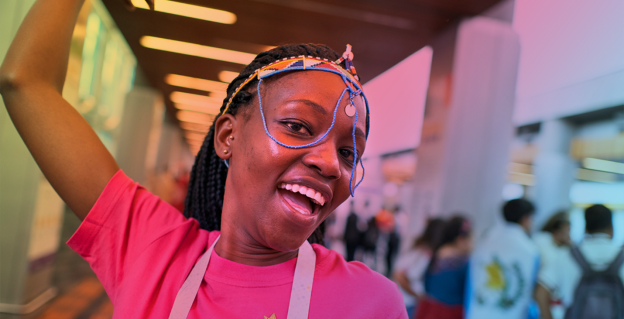 Enactus World Cup, world renowned youth event for positive social and environmental impact, to take place in San Juan, Puerto Rico, 30 October-2 November 2022
SAN JUAN, Puerto Rico – Thousands of student, business, philanthropic, government, and academic leaders from around the world will unite with hope, passion, and innovative solutions for a better world at the 21st Enactus World Cup [EWC]. This highly-anticipated annual event, taking place at the Puerto Rico Convention Center in San Juan, will be the first in-person gathering for Enactus since 2019. It is expected to generate more than $3 million USD for the Puerto Rico economy.
At Enactus World Cup, students will compete, collaborate, make intercultural connections, and be inspired to further develop skills that foster social entrepreneurship. The Enactus World Cup is the culmination of a year or more of innovation by students launching social enterprises as part of Enactus, the world's largest experiential learning platform preparing the next generation of leaders to achieve the United Nations' 17 Global Sustainable Development Goals (SDGs).
The signature event at EWC is a global competition at which national champions from participating countries are judged on presentations that demonstrate entrepreneurial leadership by using business and innovation to positively impact people, planet, and prosperity in a sustainable way. Presentations are judged by an elite panel of corporate C-suite leaders, venture capitalists, policymakers, and others. The Enactus World Cup Champion receives seed money for project scaling, and all student participants are afforded opportunities to network with professionals and potential investors to expand their business models.
Four Enactus Race Impact Competitions will also take place at Enactus World Cup, each tackling one of the world's most pressing problems and thereby advancing related SDGs: 1 Race 4 Oceans, addressing the oceans crisis; the Race for Climate Action, addressing the climate crisis; the Race to Rethink Plastic, addressing the plastic waste crisis; and  Race to Feed the Planet, tackling food insecurity through plant-based agriculture, products, and enterprises.  Finalist teams from multiple nations will deliver memorable and compelling presentations on impact to a panel of select judges for the opportunity to win prize money.
Also featured at World Cup is the :77  Film Festival, now in its third year. :77 films are quick and persuasive messages—visual elevator pitches—that Enactus teams create to promote their entrepreneurial endeavors. Compelling storytelling is a cornerstone of successful product marketing, and through video development, students learn important skills about business promotion. This year's :77 Film Festival has more than 200 entries and will take place at the Caribbean Cinema in the San Juan T-Mobile District. One entry will be selected as the winning :77 Second Film.
Enactus envisions a world where young leaders everywhere use innovation and business skills to ensure that all people thrive in a sustainable world. In that spirit, Enactus World Cup is about collaboration and making connections as much as it is about competition. In addition to the juried sessions, Enactus will host a variety of networking and culture sharing events. Participants can attend a Global Goals Form on the topic of Diversity and Inclusion, take excursions to visit working Enactus Puerto Rico projects, participate in venture pitch demonstrations, enjoy a Fiestas De Las Calles celebration of Enactus countries, and celebrate at the highly-anticipated after party, this year held in the  T-Mobile District.
Enactus World Cup receives support from The Ford Motor Company Fund, Burger King, The Puerto Rico Department of Economic Development & Commerce, AIG, BIC, GFR Media, Harmony, Merck, Walmart, ADM, DDB Latina Puerto Rico, Intuit, Oriental, and Tote Maritime, among others.
To register for the event, visit enactus.org/worldcup. For more information, contact Enactus Communications Director Sarah Smith: ssmith@enactus.org.
About Enactus
Founded in the United States in 1975, Enactus is the largest experiential network that prepares the next generation of leaders to advance the United Nations' 17 Sustainable Development Goals through social entrepreneurship and innovation. Through its international network of business, academic and student leaders, the organization provides a platform for students to develop leadership and career readiness skills while working with prestigious organizations worldwide. In 2021, Enactus students in 35 countries positively impacted 11.6 million lives through their social innovation projects and helped launch 1,626 small businesses, advancing the seventeen United Nations' Global Goals. For more information visit www.enactus.org.