EPI OUTLINES ISSUES AFFECTING LOWER-INCOME RHODE ISLANDERS IN 2022 CANDIDATE BRIEFING GUIDE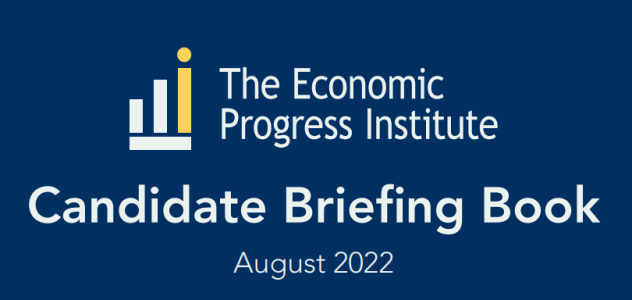 PROVIDENCE – The Economic Progress Institute (EPI) released its 2022 Candidate Briefing Book today, outlining key economic issues affecting low- and modest-income Rhode Islanders. This major report will be provided to candidates seeking to serve as Rhode Island's next governor and lieutenant governor, and​ will also be distributed widely to policy makers and the community as a roadmap to concerns of everyday Rhode Islanders.
"Knowledge is power," says EPI Executive Director Weayonnoh Nelson-Davies. "We want those who hope to lead our state to pay attention to these important policies and programs that profoundly affect peoples' lives. We want those who will be choosing the state's leaders to be informed about these policies, since they carry the ultimate power – the power to vote."
The 2022 Candidate Briefing Guide can be downloaded here: https://www.economicprogressri.org/candidatebriefingbook/.
The Briefing Book provides important historical and policy context, as well as data, on a variety of issues relating to revenue and taxation, government supports to meet basic needs, the needs of working Rhode Islanders, and equity and policy concerns.
"We all share the common value of fair treatment and economic prosperity for ourselves and our families," says Nelson-Davies. "We want to live in healthy and vibrant communities where we can thrive. Elections remind us that policies have significant impact on the communities, people and issues we value."
For more information, contact The Economic Progress Institute at info@economicprogressri.org or 401-456-8512.