Executive Office of Health and Human Services Announces Medicaid Renewal Outreach Mini-Grants for Community Organizations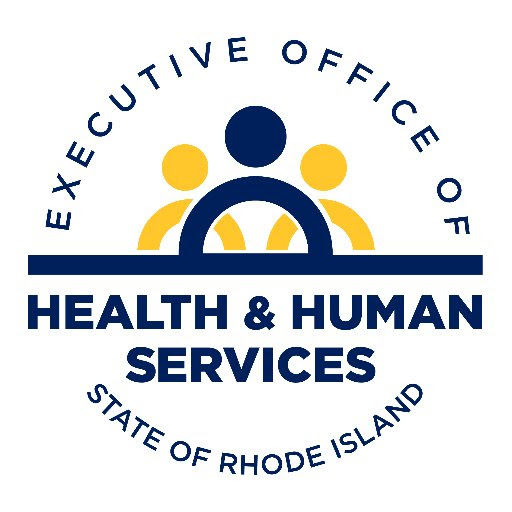 Cranston, Rhode Island – The McKee Administration's Executive Office of Health and Human Services (EOHHS) today opened the application for a second round of mini-grants totaling $100,000 for community-based organizations to support Medicaid renewals.
"Rhode Island is dedicated to prioritizing residents' health and wellbeing. Supporting access to affordable healthcare and programs like Medicaid are a big part of that," said Governor Dan McKee. "I'm proud that Rhode Island has a record high rate of health coverage at 97 percent. I'm grateful to the community organizations who continue to help us ensure that Medicaid members can complete their renewal effectively and stay covered."
"Our Medicaid renewal mini-grant program allows us to enlist the support of trusted, local organizations that work within the community every day," said EOHHS Secretary Richard Charest. "We know there is a broad variety of Rhode Islanders who need support navigating the Medicaid renewal process. Our hope is that these grants will address the current need and build a long-term strategy to support Medicaid members throughout the renewal process."
Medicaid renewals were paused during the Public Health Emergency to make sure people stayed covered with health insurance. In accordance with federal law, Rhode Island resumed renewals for its more than 350,000 Medicaid members in April.
"Renewals are spread out over a 12-month period, with a new group starting their renewal each month," said Medicaid Director Kristin Sousa. "For some people, this will be the first time they have ever completed a Medicaid renewal. For others, it'll be the first time in three years. Our community partners are crucial to ensuring we support as many Medicaid members in Rhode Island as possible throughout the renewal process."
Community organizations can apply for up to $4,950. Awarded funds can be used to cover costs associated with enhancing the organization's technology, training, outreach, and language and cultural competency. Applicants are encouraged to build upon their strengths, and to clearly state how funding for the proposed scope of work will supplement funds directed to their core work.
"As this process continues, we know there are still many people to be reached," said Kimberly Merolla-Brito, Director of DHS. "Among those, we will be prioritizing households with children beginning in December and continuing into the new year. These funds will play an important role in helping us mobilize our community partners to connect with Rhode Islanders."
In a previous round of mini-grant distribution, EOHHS awarded nearly $100,000 to 20 community organizations that are actively doing outreach related to Medicaid renewals. Since those grants were awarded in May, organizations have reported assisting hundreds of Medicaid members with their renewal and distributing educational materials at dozens of events.
"The contributions of our first-round grantees have proved valuable, as we work to reach our at-risk populations including those in high-density communities, BIPOC individuals, and individuals with disabilities or behavioral health conditions," said Lindsay M. Lang, Director of HealthSource RI. "Those needs continue, and now expand to include families with children, making it all the more important that we engage with our community organizations to fulfill this charge."
To learn more about this mini-grant's qualifications and how to apply, please visit staycovered.ri.gov/community-support/mini-grant-application-information.