Fall River couple charged with stealing catalytic converters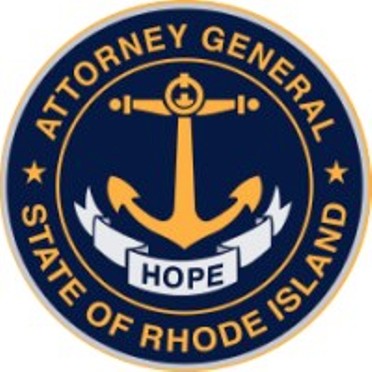 An indictment, information, or complaint is merely an allegation. A defendant is presumed innocent unless and until proven guilty.
PROVIDENCE, R.I. – Attorney General Peter F. Neronha announced that a Fall River man and woman have been charged in Providence County Superior Court with stealing multiple catalytic converters following their arrest by the Rhode Island State Police (RISP) on November 28, 2022.
On June 29, 2023, the Office of the Attorney General charged Jason Gagnon (41) and Faith Pineault (42), by way of criminal information, each with four counts of larceny over $1,500, four counts of tempering with a vehicle, and one count of conspiracy to commit larceny.
As alleged in the criminal information, on October 17, 2022, Bristol Police responded to a report that catalytic converters had been stolen from multiple vehicles in Shannon Court, a commercial property in Bristol home to several small businesses. As alleged, investigators reviewed surveillance footage from the area and observed that on October 15, 2022, between 1:55 am and 2:45am, a female suspect drove south on Ballou Boulevard and into the nearby parking lot of Vista Metals, where she parked her car. During the same period of time, footage shows a male suspect near F&S Electric, a tenant of Shannon Court. After 45 minutes, the female suspect left the Vista Metals parking lot and picked up the male suspect pulling a cart down Ballou Boulevard. Surveillance cameras at a nearby stoplight helped investigators identify the vehicle as a light-colored Acura MDX model between 2001 and 2006.
As further alleged, investigators then looked into catalytic converters sold in Rhode Island and Massachusetts around that time. They discovered that on October 15, 2022, later that morning, someone sold six converters to a recycling center in Pawtucket. On October 18, 2022, investigators discovered that the six converters sold to the Pawtucket recycling center matched the makes of the victim's vehicles.
As alleged, investigators initially identified their suspect as another woman before discovering that the actual suspect allegedly stole her neighbor's driver's license and was using her identity in her dealings.
As further alleged, investigators learned that the female suspect had a boyfriend, and discovered that his 2002 gray Acura MDX matched the vehicle in the surveillance footage. Further, the male defendant's phone pinged in the same area and time as the suspect seen stealing converters on surveillance footage. The same phone was used to contact the recycling center via text.
The defendants are scheduled for a pre-arraignment conference on September 14, 2023, in Providence County Superior Court.