FARM FRESH RI DEBUTS FILM SERIES FEB 27 WITH "FOOD CHAIN$" EXPOSÉ ON FARM LABOR ABUSES RAMPANT IN U.S.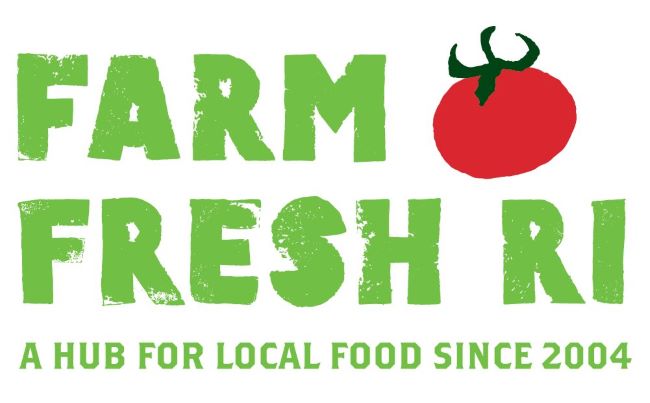 Providence, RI — Local food hub Farm Fresh RI and its local farm food rescue and hunger relief program Hope's Harvest are proud to announce the "Fresh Tomato Film Series" will debut on Monday, February 27, with a screening of Sanjay Rawal's "Food Chain$" film at the Farm Fresh RI building located at 10 Sims Avenue in Providence's Valley neighborhood. The film will include Spanish subtitles. This is a free event, with donations accepted. Snacks will be provided for attendees. Registration is recommended at farmfreshri.org/foodchainsfilm
Special guest Catarina Lorenzo of the Alliance to Mobilize Our Resistance (amorri.org) will speak at the screening about her experiences with The Granja Sin Fronteras, a community farming project working in cooperation with Osamequin Farm in Seekonk, MA (osamequinfarm.org/resident-farmers).
"'Food Chain$' brings to light the human cost in our food supply and the complicity of the supermarket industry," said Tasha Kaluzynski, the Hope's Harvest AmeriCorps VISTA member who organized the event. "It makes us ask how we as individuals and collectives can do better, what we can imagine changing, and what kinds of power we can reclaim together and for each other."
"Food Chain$" exposes the abuses rampant in farm labor in the United States and the retail forces behind that exploitation through the narrative of the Coalition of Immokalee Workers (CIW), a determined and empowered group of farm workers in Florida, and their battle against the grocery chain Publix to receive a penny more per pound of tomatoes. Interweaving the ongoing battle with historical moments in farm labor history, this film is grounding, sobering, transporting, horrifying, and inspiring all at the same time. (Content warning: mentions of labor abuse, poverty, sexual harassment, and slavery are present.)
More About the Film
There is a revolution in America's fields and it is happening in Florida's tomato fields, once described by the Department of Justice as "ground zero for modern day slavery [in agriculture] in the United States." But in the past four years, this breeding ground for the most horrific abuses imaginable has been totally transformed. How? The Coalition of Immokalee Workers' Fair Food Program.
"Food Chain$" follows this highly lauded group of tomato pickers as they battle gigantic agribusiness titans—the supermarket and fast food industry—which purchase hundreds of billions of dollars of fresh fruits and vegetables each year. The CIW is asking these retailers to pay just a penny more per pound for their Florida tomatoes, which would nearly double the wages of workers, amongst the poorest laborers in the U.S.. The CIW's fight is pure and simple: they have a solution to abuse and poverty in the fields—the Fair Food Program, touted as one of the best workplace human rights programs in the U.S. by the New York Times.
"Food Chain$" premiered at the 2014 Berlin Film Festival and screened subsequently at the Tribeca Film Festival and Guadalajara Film Festival. The film's Executive Producers include Eva Longoria and Eric Schlosser. It was released theatrically in November of 2014. The New York Times called Food Chain$ "Rousing! Emphatic and empathetic!"
About Farm Fresh Rhode Island
Begun in 2004 as a student thesis project at Brown University, Farm Fresh RI has grown briskly to capture the public interest in locally grown food and translate it into sales for RI farmers and producers. Strongly mission-driven, Farm Fresh achieved 501c3 status in 2007, and has since implemented a variety of programs to enhance the local food system of the New England region, with particular attention to farm viability and low-income access to fresh food. Farm Fresh RI operates a wide range of marketplace programs (retail, wholesale, processing, gleaning) that engage and connect tens of thousands of local eaters with thousands of New England farmers and producers. Learn more at farmfreshri.org.
About Hope's Harvest
Hope's Harvest mobilizes volunteers to harvest surplus produce from local farms, contracts with growers, and pays for surplus produce — all for distribution to hunger relief agencies throughout RI. This creates economic opportunities for farms to meet emergency food system needs, increases access to fresh food, and improves our community's resilience.  For more information, visit farmfreshri.org/hopesharvest.