Félix Fermín announces he will define roster and pitching rotation to start season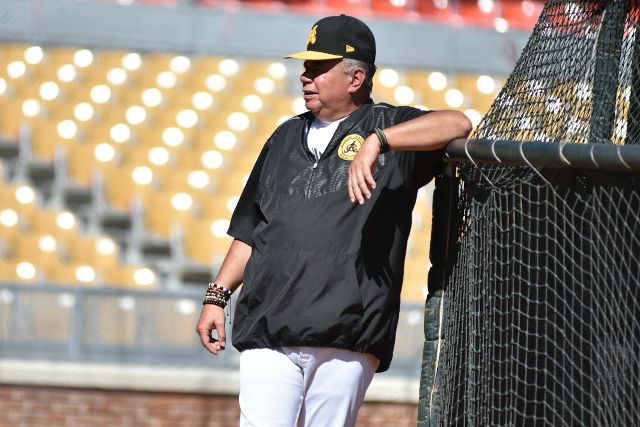 SANTIAGO.- Félix Fermín, manager of the Águilas Cibaeñas announced that the bulk of native and imported players who will be on the roster for the start of the campaign will join the team as of this Monday when they will play the first preseason games on the way to the tournament of winter baseball that kicks off on the 27th of this month.
The leader of the national and Caribbean champions, announced that starting next week he will have a group of eighteen pitchers to define the starting and reliever staff.
He indicated that the remaining imported players immediately present themselves, he will announce the rotation of starting pitchers and their possible line-up for the opening game of the contest.
He confirmed that they have been able to count on a series of important players in training that he will have from the start of the season.
He called the way prospect Alexander Canario, the Eagles' first pick in this year's rookie draw, has looked impressive.
Similarly, Fermín highlighted the presence of Orlando Calixte, a veteran who will give depth to the Cibaeño team and who joined the practices this Friday.
He also highlighted the presence in training of veteran Zoilo Almonte, who in his opinion will be an important piece as a respected hitter in the middle of the Aguilucha lineup.
Fermín, meant that as of yesterday the catcher Julio Rodriguez who had had discomfort with his left wrist, from which he had previously operated on, was reinstated.
He announced that Rodriguez will be ready for Monday when he faces the Leones del Escogido in the preseason games at the Cibao stadium.
"It is important to have all the imported players here to make up the team that we will have to start the season and this Sunday five more will join the team and we will already add seven," he said.
Félix Fermín was interviewed via Zoom, by the national press at the daily meeting organized by the team's Communications and Press Department.