Five Cranston homes impacted in heavy fire, one collapsed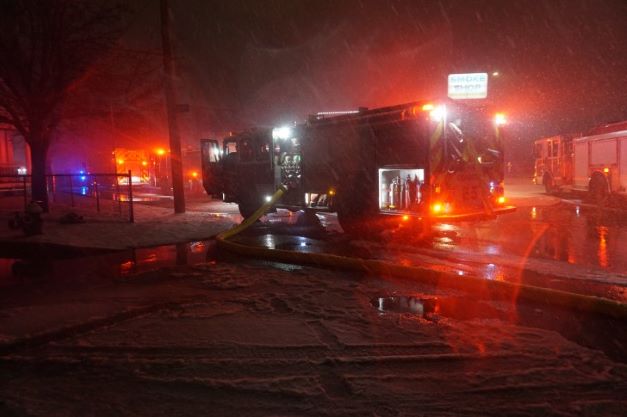 According to Mayor Kenneth Hopkins, the fire was likely ignited by an outside heater warming up cages of animals. Several cats rabbits and ferrets were lost in the fire.
"I do have a concern for the people in the neighborhood because we had to shut off the electricity and gas, so they're kind of cold right now," Mayor Ken Hopkins said. "So we're worried about that. But once we get the wires moved off to the side, the flames doused, then we can turn the heat back on for these people"
Hopkins said the city has had several fires this year already but this is the largest one.