Free Virtual Valley Talks Continue with Presentation on History of Vaudeville in Woonsocket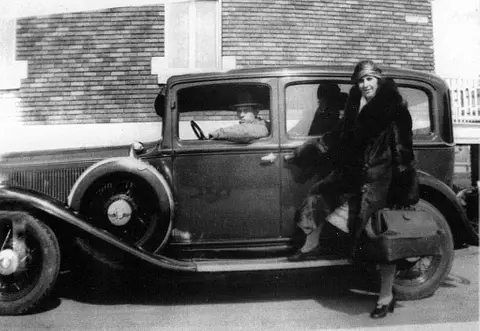 WOONSOCKET, R.I. – Valley Talks, a series of biweekly historical lectures presented by the Museum of Work & Culture, a division of the Rhode Island Historical Society, continues Sunday, Feb. 20, at 1 p.m., on Zoom.
Researcher Kathryn Sos-Hayda and Woonsocket Historical Society President Irene Blais will present this discussion of the history discovered during research for the upcoming Museum of Work & Culture exhibit "Hollywood Comes to Woonsocket," including vaudeville, French-Canadian touring acts and the stories of some performers who graced the stage in Woonsocket. Woonsocket performers who made it big will also be featured, as well as details of how the team approached its research.
Individuals can register for the talk by visiting: https://bit.ly/3GGo83u.
Kathryn Sos-Hayda is a Providence resident whose interest in history brought her to the Museum of Work & Culture as a research volunteer. With an academic and professional background in international relations focusing on Ukraine and Russia, she enjoys the challenge of research and the process of writing. Sos-Hayda grew up in the area around Washington, D.C., where she also attended college and graduate school. Prior to making Rhode Island her home, she and her family lived in various locations, including Heidelberg, Germany, and San Antonio, Texas.
Irene Blais was a longtime employee of the Museum of Work & Culture and is now retired. Her passion is Woonsocket history. She has been president of the Woonsocket Historical Society since 2013.
Other Valley Talks will include:
March 6: Scholar Patrick Lacroix discusses the history of pre-1860s Quebecois immigration to the United States, revealing the complex tapestry of kinship and infrastructure that led to large-scale French-Canadian mobility before the U.S. Civil War.
Valley Talks is a part of the Rhode Island Historical Society's Bicentennial Celebrations, sponsored in part by Amica Insurance.