Friday: Central Falls kicks off 2023 Restaurant Week and Salsa Night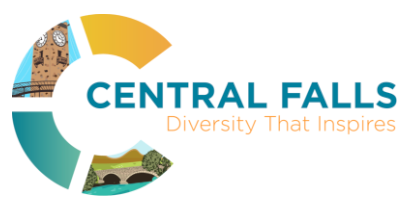 CENTRAL FALLS, RI – On Friday, August 25, the City of Central Falls is kicking off the first day of its 2023 Central Falls Restaurant Week, while hosting the final Salsa Night of the season, one of the city's most popular and beloved events that draws hundreds of residents and visitors alike to the Roosevelt Avenue Bridge.
"Central Falls Restaurant Week is one of my favorite times of the year — it's an amazing time for our residents and visitors from across the state to celebrate the world of international flavors available in our One Square Mile. From Peruvian to Colombian to American to Mexican and so much more, our restaurants truly embrace the beautiful cultures and diversity of our city," said Mayor Maria Rivera. "I can't wait to see you in Central Falls to kick off this special week, starting first with our unforgettable Salsa Night! We're a quick drive, bus, or commuter rail stop (at the new train station) away!"
2023 Central Falls Restaurant Week and Salsa Night were made possible thanks to our sponsors: Bank Newport, Neighborhood Health Plan of Rhode Island, Tufts Health Plan, Telemundo Providence, Blackstone Valley Community Health Care, Papitto Opportunity Connection, Blue Cross and Blue Shield of Rhode Island, Navigant Credit Union, Jenks Park Pediatrics, Apex Technology Group, Coastal1 Credit Union, Verizon, Children's Friend, Safety Management Solutions, and Storage America.

ABOUT 2023 RESTAURANT WEEK (FRIDAY, AUGUST 25 – SUNDAY, SEPTEMBER 3)
Central Falls is working to support local restaurants and celebrate the diversity of the community by highlighting the amazing international cuisine found in just One Square Mile. Many local restaurants are participating, with deals and details found at www.centralfallsri.gov/restaurantweek. Customers who visit any participating restaurant during 2023 Restaurant Week and fill out a raffle ticket (available inside the restaurant) will be entered to win one of six gift cards to dine at their favorite Central Falls restaurants. Diners are encouraged to share their delicious meal on social media using #CFRestaurantWeek and #CFSemanadelrestaurante

ABOUT SALSA NIGHT (FRIDAY, AUGUST 25 – *RAIN DATE: SATURDAY, AUGUST 26)
One of the city's most highly anticipated and attended events, Salsa Night kicks off on Friday, August 25 (6:00-11:00pm – rain date is Saturday, August 26). This unforgettable, free event is held outdoors under lights on the beautifully adorned Roosevelt Avenue bridge overlooking the Blackstone River. Hundreds of residents and visitors come out for a free night of salsa lessons, live music, and dancing. Local food trucks and drinks will be available for purchase. This amazing celebration of community and culture in Central Falls is one of the most popular events held in the city, and is the second and final Salsa Night of the season!