Gabe Amo Announces Campaign for Congress in Rhode Island's 1st Congressional District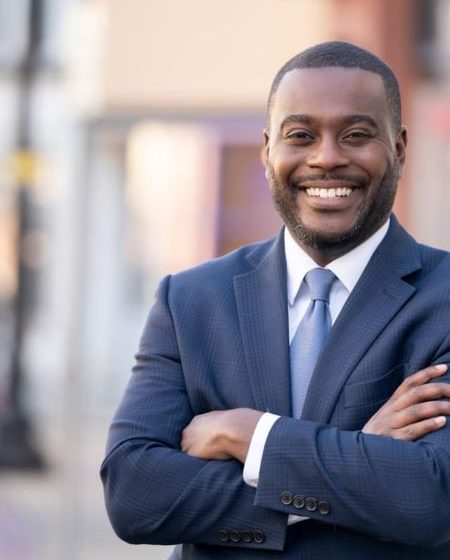 Amo vows to bring experience working at the White House and State House to deliver for people on day one 
PROVIDENCE –  Former Biden White House official Gabe Amo is today launching his campaign for Congress in Rhode Island's 1st Congressional District with a focus on bringing his experience working at the highest levels of government — in the State House for Governor Gina Raimondo and in the White House for President Obama and President Biden — to fight for the people of the 1st District.
"We all appreciate David Cicilline's service and with him stepping down from Congress, I know that the people need a representative who has the experience to get things done," said Amo.  "I've seen first-hand what's at stake – Republicans in Congress want to cut Social Security and Medicare, ban abortion nationally, and they're doing nothing to combat senseless gun violence and climate change or to lower costs."
In the video, Amo says, "I've had the honor of working for Governor Raimondo, Senator Whitehouse and in the White House for two Presidents – President Obama and President Biden.  I know this great community and I also know how government works.  I want to put that experience to work for all of us in the 1st District."
Amo goes on to say, "There's so much at stake and that's why I've left the White House to fight for the people of the 1st Congressional District.  Our people need a Representative who will deliver for them on day one."
"I look forward to seeing you on the road, hearing your stories, and together, we'll make Rhode Island stronger than ever".
MEET GABE AMO
Gabe Amo is a proud Rhode Islander. Gabe grew up in Pawtucket, the son of Ghanaian and Liberian immigrants. He graduated from Moses Brown School in Providence, where he was President of the Student Senate and received the Rhode Island Secretary of State's Civic Leadership Award. At Wheaton College, Gabe received a Truman Scholarship for public service and, after graduating, received a Marshall Scholarship to study public policy at Oxford.
Under President Obama, Gabe Amo worked in the White House Office of Intergovernmental Affairs as a liaison to Governors and state elected officials. Gabe was then appointed by former Rhode Island Governor Gina Raimondo as Director of Public Engagement and Community Affairs. He served as Governor Raimondo's principal advisor on outreach to businesses and labor, faith groups, local government, grassroots organizations, and communities of color. Most recently, Gabe served as the Deputy Director of the White House Office of Intergovernmental Affairs and Special Assistant to the President, working as President Biden's principal liaison to mayors and local elected officials.