Gabe Amo for Congress Releases New Polling in Race to Replace Former Congressman Cicilline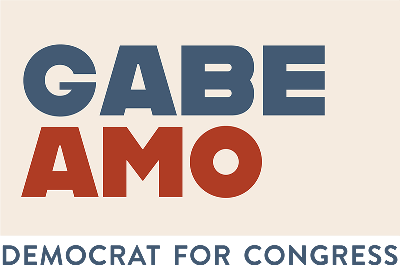 [Providence, RI] – Today, Gabe Amo's campaign for Congress is releasing a new polling memo and full polling results for an internal poll conducted between August 15 and August 17.
The key findings from Global Strategy Group's latest memo to our campaign are:
Gabe has surged to second place as voters have been introduced to him. Amo's share of the vote has gone up 15 points (up from 4% in June, 19% now), as Rhode Islanders in the first district have gotten to know him better (43% favorable/10% unfavorable, 53% familiar, up from 11% fav/7% unfav, 18% familiar in June). He trails only Regunburg (28%), while Matos (11%), Cano (11%) and Carlson (8%) all fall further behind.

Despite heavy outside spending, Matos' favorability has dropped significantly since June (29% favorable/44% unfavorable now, 73% familiar, down from 41% favorable/24% unfavorable, 65% familiar in June).

Gabe is in a strong position to peel off other candidates' voters and overtake Regunberg. As the table [in the memo] shows, Gabe is the second-choice candidate for current Matos (29%), Cano (39%), and Regunberg (22%) voters. It is worth noting that the sample size is small, and the data on second choice preferences should be read as directional for Matos, Cano, and Carlson. Still, it is clear that Gabe is the only chance at beating Regunberg, and he is well positioned to do so.