Girl Scout Cookies are still available all month long through Girl Scouts of Southeastern New England!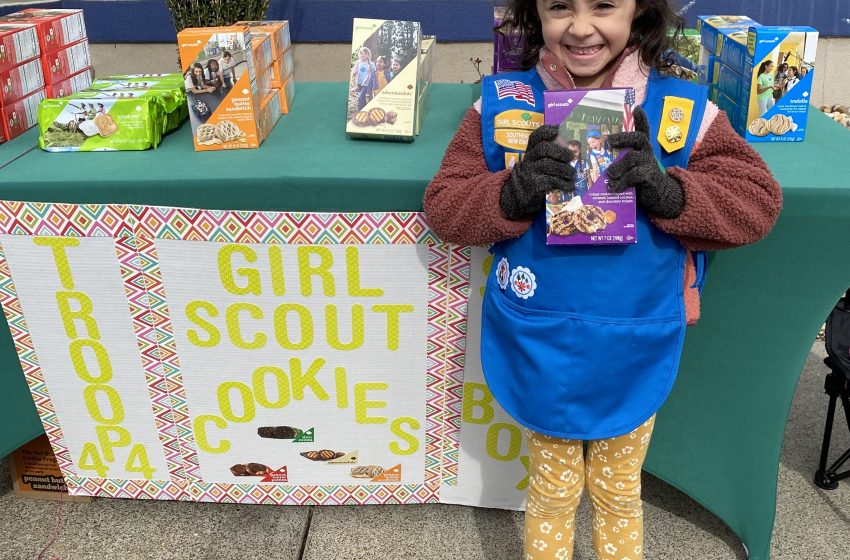 Warwick, RI—March 7, 2023— Girl Scouts of Southeastern New England invites community members across southeastern New England to continue supporting our Girl Scouts at cookie booths this month! GSSNE is stocked up with all your favorite cookies including: Adventurefuls™, Caramel deLites®, Lemonades®, Peanut Butter Patties®, Peanut Butter Sandwich, Thin Mints®, Toast-Yay!™, and Trefoils®.
Through March 26th, supporters can order cookies for shipment directly to their front porch by using the Girl Scout Cookie Finder or going to a Girl Scout Cookie booth near them.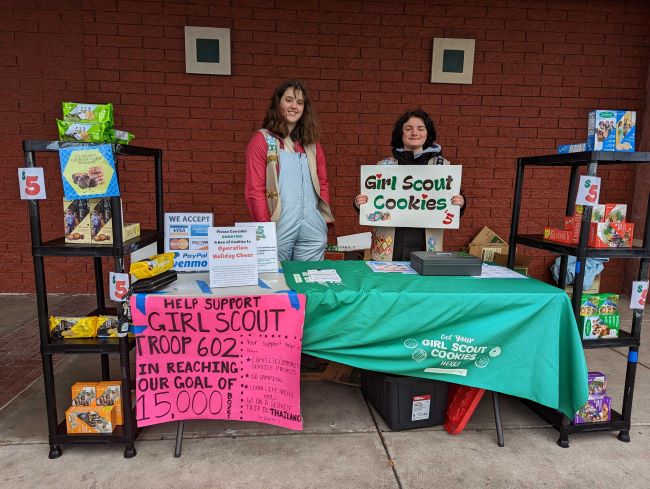 As always, 100% of the proceeds stay local, powering life-changing programming and volunteer support while building troop funds to explore new places, programs, and beyond.
Troop 1052 from Somerset is planning a trip to Europe with their cookie proceeds! Troop 520 from Woonsocket will be spending a week in the Poconos where they will be white water rafting, biking, hiking, and more! Troop 4984 from Attleboro will be using their cookie proceeds to help pay for their way to the Girl Scout National Convention in Florida this summer. Troop 109 from North Attleboro and Troop 127 from Scituate will visit historic Savannah, GA, home of the Girl Scout founder Juliette Gordon Low with their cookie proceeds. We can't wait to see photos from Newport/Middletown's Troop 602 upcoming trip to Thailand in July 2024 and Southgansett's Troop 31 is traveling to Switzerland, Italy, France, and Spain in June 2023, made possible by their cookie proceeds! These are just a few examples of the amazing adventures troops throughout our council are planning. These adventures are supported through the cookie program so be sure to support troop in your community!
Consumers who don't already know a Girl Scout can visit the Girl Scout Cookie Finder to find a cookie booth near them, purchase from a local troop for direct shipment, or donate Girl Scout Cookies to local organizations. Through managing sales via the Smart Cookie® platform, Girl Scouts are growing their businesses online while learning real-world entrepreneurial skills like money management, goal setting, and customer service.
We Are Girl Scouts 
Girl Scouts bring their dreams to life and work together to build a better world. Through programs across Southeastern New England, Girl Scouts of all backgrounds and abilities can be unapologetically themselves as they discover their strengths and rise to meet new challenges—whether they want to climb to the top of a tree or the top of their class, lace up their boots for a hike or advocate for climate justice, or make their first best friends. Backed by trusted adult volunteers, mentors, and millions of alums, Girl Scouts lead the way as they find their voices and make changes that affect the issues most important to them. To join us, volunteer, reconnect, or donate, visit gssne.org, follow @gssne on Instagram, follow @GirlScoutsofSNE on Twitter, and like us on Facebook at www.facebook.com/GSSNE.