Girl Scouts of Southeastern New England Celebrates National Girl Scout Cookie Weekend March 3–5, Encouraging Consumers to Support Young Local Entrepreneurs.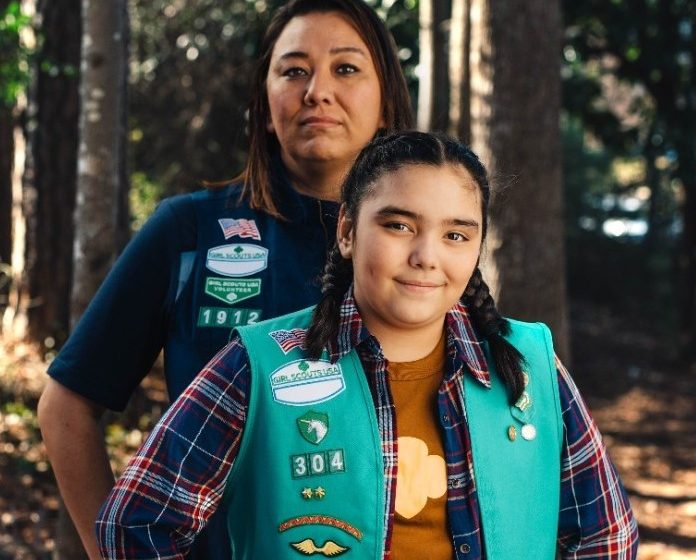 Customers across southeastern New England can now support their local young entrepreneurs by ordering their favorite Girl Scout Cookies to be shipped directly to their front door or by visiting in-person cookie booths.
Warwick, RI—February 28, 2023— Girl Scouts of Southeastern New England invites consumers across the southeastern New England community to celebrate the annual National Girl Scout Cookie Weekend, taking place March 3–5. Now through March 26th, consumers can order cookies for shipment directly to their front porch by using the Girl Scout Cookie Finder or going to a Girl Scout Cookie booth near them. As always, 100% of the proceeds stay local, powering life-changing programming and volunteer support and building troop funds to explore new places, programs, and beyond.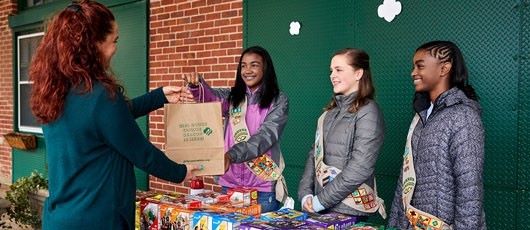 National Girl Scout Cookie Weekend marks a time when America's beloved cookies are widely available across the US and reminds consumers that each purchase supports their local Girl Scouts. In addition, it is the launch of online ordering nationally for customers who haven't already satisfied their cookie craving! Girl Scouts use cookie funds to pay for invaluable experiences such as attending camp, going on fun field trips, and spearheading community service projects. As consumers open their favorite box of Girl Scout Cookies, they simultaneously open new doors for youth in their community to explore their leadership potential, build lifelong friendships, and make the world around them a better place.
Consumers who don't already know a Girl Scout can visit the Girl Scout Cookie Finder to find a cookie booth near them, purchase from a local troop for direct shipment, or donate Girl Scout Cookies to local organizations. Through managing sales via the Smart Cookie® platform, Girl Scouts are growing their businesses online while learning real-world entrepreneurial skills like money management, goal setting, and customer service.
We Are Girl Scouts 
Girl Scouts bring their dreams to life and work together to build a better world. Through programs across Southeastern New England, Girl Scouts of all backgrounds and abilities can be unapologetically themselves as they discover their strengths and rise to meet new challenges—whether they want to climb to the top of a tree or the top of their class, lace up their boots for a hike or advocate for climate justice, or make their first best friends. Backed by trusted adult volunteers, mentors, and millions of alums, Girl Scouts lead the way as they find their voices and make changes that affect the issues most important to them. To join us, volunteer, reconnect, or donate, visit gssne.org, follow @gssne on Instagram, follow @GirlScoutsofSNE on Twitter, and like us on Facebook at www.facebook.com/GSSNE.