Girl Scouts of Southeastern New England Partners with Mystic Aquarium for Girl Scout Aquarium Takeover!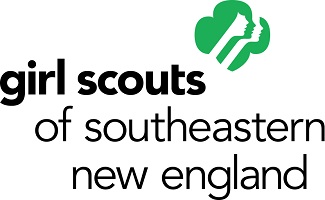 Warwick, R.I. (March 13, 2023)— Girl Scouts of Southeastern New England (GSSNE) is excited to partner with Mystic Aquarium for a Girl Scout Aquarium Takeover on Sunday, April 2nd from 10:00 AM-2:00 PM (last admission is at 1:00 PM). GSSNE welcomes families, friends, and Girl Scouts of all ages to attend!
Youth and their families will be able to explore the aquarium, enjoy the sea lion show, and visit the program table to participate in fun badge earning activities for all age levels. These badge earning activities will focus on learning about species within the aquarium, marine environmental issues, and how to become an eco-advocate. There will also be a GSSNE recruitment table for more information on joining Girl Scouts or to sign-up the day of the event!
Participants are required to pre-register for a time slot, the last admission time is 1:00 PM. The cost is $23.00 per person. Mystic can host up to 1,000 people for the Girl Scout takeover event, and GSSNE would love to see you there! Current Girl Scouts who are attending are encouraged to wear their uniform!
There are four different time slots to register for, registration closes on March 26th. Please register here.
"We have been partnering with Mystic Aquarium for the past several troop years to provide amazing programs for our Girl Scouts. Participants have had the opportunity to learn about marine strandings and veterinary sciences, get hands on experience with what it's like to be a marine scientist, get up close and personal with many of the aquarium's favorite species, and enjoy overnight experiences inside the aquarium. GSSNE is excited to continue our partnership with Mystic Aquarium to support and encourage Girl Scouts to explore, experience, and learn about the natural world around them." said Cassie Audette, Director of Programs.
We Are Girl Scouts 
Girl Scouts bring their dreams to life and work together to build a better world. Through programs across Southeastern New England, Girl Scouts of all backgrounds and abilities can be unapologetically themselves as they discover their strengths and rise to meet new challenges—whether they want to climb to the top of a tree or the top of their class, lace up their boots for a hike or advocate for climate justice, or make their first best friends. Backed by trusted adult volunteers, mentors, and millions of alums, Girl Scouts lead the way as they find their voices and make changes that affect the issues most important to them. To join us, volunteer, reconnect, or donate, visit gssne.org. follow @gssne on Instagram, follow @GirlScoutsofSNE on Twitter, and like us on Facebook at www.facebook.com/GSSNE.