Girl Scouts of Southeastern New England Partners with Tall Ships America for Mariner's Program!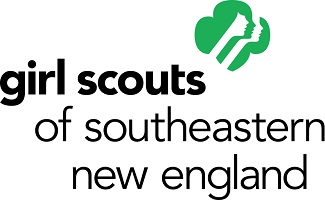 Warwick, R.I. (March 28, 2022)— Girl Scouts of Southeastern New England is proud to partner with Tall Ships America for an educational sailing program designed to expose a new generation of women to tall ship sailing and Rhode Island's maritime history and heritage. This program is designed to give participants a hands-on experience and understanding of what they can do if they become a Mariner Girl Scout.
Girl Scout Mariners has been a part of Girl Scouts' bold history since 1934. Today, Girl Scout Mariners provides teen Girl Scouts, grades 8 to 12, an opportunity to engage deeply in water-focused activities. As Mariners, girls develop skills in swimming, safety, and rescue; canoeing, kayaking, sailing, paddle boarding, or boating; and weather and navigation. Girls also take action on oceans, lakes, and rivers; explore careers related to water and the environment surrounding water; and participate in associated local, regional, national, and international travel opportunities.
The program will be a three-hour sail on board Newport's Adirondack II which engages the aspiring Mariner Girl Scouts in hands-on seamanship activities as they learn about Rhode Island's role in the American Revolution. Maritime heritage curriculum is developed by Newport-based Tall Ships America and includes a description of the role of the 1st Rhode Island Regiment, a military unit comprised in part of emancipated African heritage and Indigenous men. This educational sail is made possible through funding from the Washington-Rochambeau Revolutionary Route and a generous donation from Rick Scarano of Sailing Excursions, owner, and operator of Adirondack II.
This partnership serves as a prelude to the multi-year Women on the Water program. Funded by the National Park Service, Women on the Water expands the partnership to include additional programming onboard historic tall ships in 2023, with projected funding for 2024 and 2025. Programming will build on the Girl Scouts Mariner program with a focus on instruction in seamanship skills, maritime history, environmental stewardship, and maritime career pathways and opportunities.
Girl Scout Cadettes, Seniors, and Ambassadors will kick off the longstanding traditional Girl Scout Mariners Program on Sunday May 15th!