GORBEA IS UNDERMINING FAIR ELECTIONS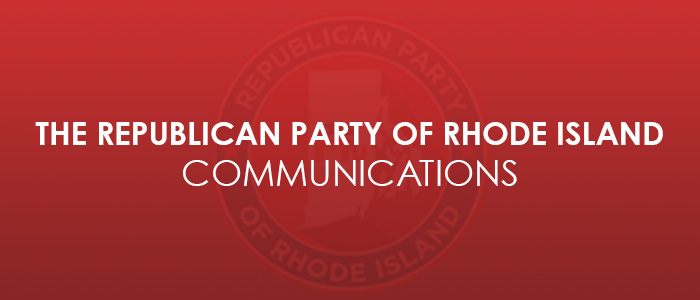 Recently, WPRI reported that on Secretary of State Nellie Gorbea's campaign website, Gorbea posted a red box requesting advertisements on "broadcast, cable, and OTT" regarding how "Gorbea has been an advocate for abortion rights." This red box also included talking points relating to Gorbea's support for abortion, as well as links to further information such as Gorbea testifying about abortion.
The R.I. Republican Party has the following comments:
"Secretary of State Nellie Gorbea likes to claim she is a champion of fair elections, but apparently, that does not apply to an election in which she is a candidate. Gorbea is engaging in a type of "red-boxing," but this form of it is illegal. She is coordinating with super PACs by specifically directing these groups to run television ads on broadcast and cable television about her position on abortion. Under R.I.G.L. Section 17-25-23, illegal coordination includes "any arrangement, coordination, or direction with respect to the expenditure between the candidate or the candidate's agent and the person making the expenditure" or an expenditure "based on information provided to the person making the expenditure directly or indirectly by the candidate or the candidate's agents about the candidate's plans, projects, or needs." If super PACs come to respond to Gorbea's cry for help by running abortion ads, Gorbea should expect a complaint to be filed against her.
We certainly understand why Gorbea is looking for help from super PACs. Unlike Foulkes, who made millions from the Opioid crisis as an executive at CVS, Gorbea cannot self-fund.
Also, unlike McKee who sold out the taxpayers on the PawSoccer deal to get the financial support of the Laborers Union, Gorbea cannot rely on labor unions to run ads for her. But, that is no excuse to try and break the law. The chief election officer of the State of Rhode Island should not be trying to undermine a fair election."