Governor McKee and HealthSource RI Announce Annual Open Enrollment Period Begins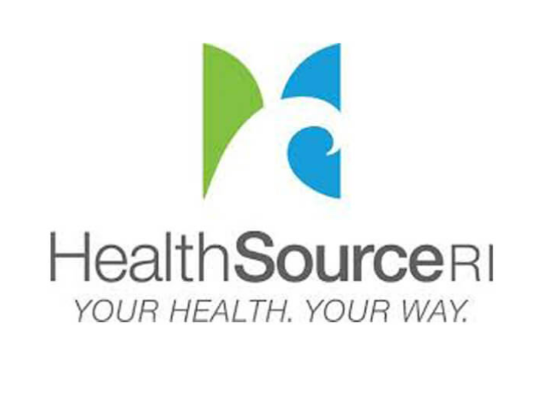 Rhode Islanders encouraged to consider range of quality health and dental coverage options, take advantage of unprecedented availability of financial help 
PROVIDENCE, R.I. – Governor Dan McKee and HealthSource RI today announced that November 1 marks the beginning of the annual Open Enrollment period for Rhode Island's health insurance marketplace, HealthSource RI (HSRI). From now through January 31, 2024, individuals and families can enroll in, change or renew their health and dental coverage at 
HealthSourceRI.com/OE 
or by calling 1-855-840-HSRI (1-855-840-4774).
"Rhode Island is a national leader in health coverage, and in this vital time for staying covered, the health and well-being of each and every Rhode Islander remains a priority," said Governor Dan McKee. "We're fortunate that HealthSource RI continues to provide Rhode Islanders with affordable options for high-quality coverage. Applying is easy and I encourage Rhode Islanders in need of health coverage to compare plans and find the one that works best for them."
Presently, more than 32,000 individuals are enrolled in health plans through HealthSource RI. Since 2013, HSRI has decreased the uninsured rate by more than two thirds, and in 2022, the state achieved an historic high of 97 percent of Rhode Islanders with health coverage. As the only place Rhode Islanders can receive financial help to pay for their health coverage, HSRI plays a vital role in connecting customers to quality coverage. Currently, 6 out of 7 HSRI customers receive financial assistance, and nearly a third of customers pay less than $20 per month for their health coverage.
To support HSRI's efforts to inform Rode Islanders of their coverage options, qualified enrollment assisters will hold the first of several virtual information sessions specific to Open Enrollment at 9:30 a.m. on November 2. To sign up for this event, or to find information on other info sessions, go to 
HealthSourceRI.com/events
.  
HSRI has also launched major updates to its 
Plan Comparison and Savings Tool
, which lets families estimate their monthly premium and out-of-pocket costs, identify financial help and find in-network doctors.
HSRI's usual call center hours of Monday through Friday, 8 a.m. to 6 p.m. are expanded during Open Enrollment to include late Tuesday evening hours until 9 p.m., and Saturday mornings, 9 a.m. to noon. Further, during these call center hours, HSRI offers live web chat services on 
HealthSourceRI.com
, in both English and Spanish where individuals can ask questions, reset their passwords, and get enrollment support from a live expert.
"Rhode Island ranks among the top in the nation for its rate of insured citizens," said HSRI Director Lindsay Lang. "At HealthSource RI, we constantly strive to make it easier and more appealing for Rhode Islanders to find high-quality health coverage options that fit their needs and their budgets, through HSRI's range of offerings. Our focus on helping people to get and stay insured is one we take seriously, and we look forward to another year of serving individuals and families, as well as our small employer group policy customers."
In 2023, HealthSource RI has played an integral role along with its partner state agencies in ensuring that Rhode Islanders whose Medicaid eligibility may be ending are fully supported to remain insured. In a unique program introduced by the state, with financial support from Governor McKee's budget initiative, a segment of the population is enrolled directly into a plan offered through HSRI via an auto-enrollment program designed to help those who may be at the highest risk of losing health insurance. Two months' premium support is offered as well, again targeting those who may be in the most need of financial assistance. Since Medicaid renewals began again in Spring 2023, HSRI has enrolled more than 3,700 former Medicaid customers, about 40% of those through auto-enrollment and 60% customers who actively enrolled in a Qualified Health Plan.
In addition to assistance through HSRI's live web chat tool, one-on-one enrollment support is available in-person, via phone, or virtually through HSRI's Navigator agencies. Individuals can also make appointments for assistance at HSRI's Walk-In Center at 401 Wampanoag Trail in East Providence. Appointments can be booked at 
HealthSourceRI.com/OE
. Enrollment support is also available by calling 1-855-840-4774.
Rhode Islanders have until December 23, 2023 to pick and pay for coverage that starts January 1, 2024. The last possible day to enroll and pay for a 2024 plan under Open Enrollment is January 31, for coverage that starts February 1, 2024. For the most up to date information about HSRI's Open Enrollment period, and additional customer service information, visit 
HealthSourceRI.com/OE 
or call 1-855-840-HSRI (1-855-840-4774).
The mission of HealthSource RI is to help Rhode Islanders easily navigate the complex health insurance landscape and enroll in a plan that works best for their individual and family needs. HSRI's 
Plan Comparison and Savings Tool
 lets families estimate their monthly premium and out-of-pocket costs, identify financial help and find in-network doctors. With continued federal subsidies and various enrollment assistance options, HSRI is ensuring that Rhode Islanders have access to high-quality, low-cost health insurance.