Governor McKee Announces Community Based COVID-19 Vaccination Clinics for the Week Ahead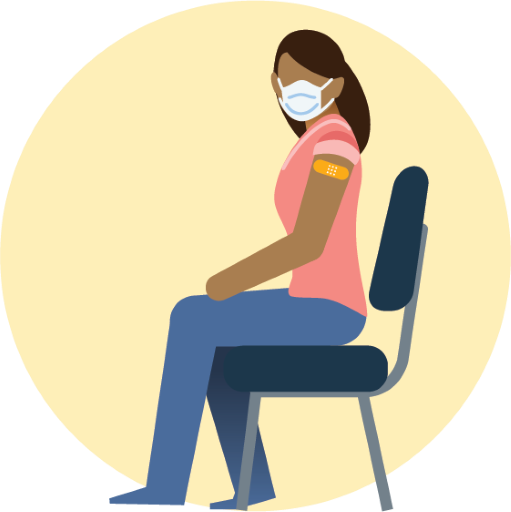 COVID-19 Vaccines and Booster Doses Available at Local Clinics Throughout Rhode Island
PROVIDENCE, RI – The McKee Administration today announced the community based COVID-19 vaccination clinics scheduled for the week ahead.
Community based COVID-19 vaccination clinics will be held around Rhode Island. Registration is recommended for these clinics. To register, visit C19VaccineRI.org and click "Upcoming Community Vaccination Clinics."
In addition, the COVID-19 vaccine and booster doses are available in many healthcare providers' offices and pharmacies throughout Rhode Island. More information about COVID-19 vaccination locations can be found at C19VaccineRI.org.
39.8 percent of Rhode Islanders have received a booster dose.
Community Based COVID-19 Vaccination Clinics for April 12
| | | | | |
| --- | --- | --- | --- | --- |
| TIME | SITE | ADDRESS | CITY | VACCINE TYPE |
| 10:30am-12:30pm | WBNA: West Broadway Neighborhood Association | 1560 Westminster Street | Providence | Moderna, Pfizer (12+), Pfizer (5-11) |
| 5:30pm-7:00pm | Asa Messer Elementary | 1655 Westminster Street | Providence | Pfizer (12+), Pfizer (5-11) |
| 2:00pm-4:00pm | Westerly Education Center | 23 Friendship Street | Westerly | J&J, Moderna, Pfizer (12+) |
| 4:30pm-6:30pm | Melville Elementary School | 1351 West Main Road | Portsmouth | Pfizer (12+), Pfizer (5-11) |
Community Based COVID-19 Vaccination Clinics for April 13
| | | | | |
| --- | --- | --- | --- | --- |
| TIME | SITE | ADDRESS | CITY | VACCINE TYPE |
| 5:30pm-7:00pm | Robert Bailey Elementary | 65 Gordon Avenue | Providence | Pfizer (12+), Pfizer (5-11) |
| 5:30pm-7:00pm | McCoy Stadium | 1 Columbus Avenue | Pawtucket | J&J, Moderna, Pfizer (12+) |
| 5:30pm-7:30pm | Newport Community School Wellness Fair | 55 Broadway | Newport | Pfizer (12+), Pfizer (5-11) |
| 3:00pm-5:30pm | Westerly Middle School | 10 Sandyhill Road | Westerly | Pfizer (12+), Pfizer (5-11) |
| 2:00pm-5:00pm | Segue Institute for Learning | 325 Cowden Street | Central Falls | Pfizer (12+), Pfizer (5-11) |
| 4:00pm-6:00pm | Portsmouth Middle School | 125 Jepson Lane | Portsmouth | Pfizer (12+), Pfizer (5-11) |
Community Based COVID-19 Vaccination Clinics for April 14
| | | | | |
| --- | --- | --- | --- | --- |
| IME | SITE | ADDRESS | CITY | VACCINE TYPE |
| 4:00pm-6:00pm | Boys and Girls Club Pawtucket | 1 Moller Place | Pawtucket | Pfizer (12+), Pfizer (5-11), Moderna |
Community Based COVID-19 Vaccination Clinics for April 15
| | | | | |
| --- | --- | --- | --- | --- |
| TIME | SITE | ADDRESS | CITY | VACCINE TYPE |
| 12:00pm-2:00pm | Providence Public Library | 150 Empire Street | Providence | J&J, Moderna, Pfizer (12+), Pfizer (5-11) |
| 2:00pm-4:00pm | Bremer Law & Associates | 150 Broad Street | Providence | Pfizer (12+) |
Community Based COVID-19 Vaccination Clinics for April 16
| | | | | |
| --- | --- | --- | --- | --- |
| TIME | SITE | ADDRESS | CITY | VACCINE TYPE |
| 9:00am-11:00am | St. Peter's & St. Andrew's Church | 70 Pemberton Street | Providence | J&J, Moderna, Pfizer (12+), Pfizer (5-11) |
| 10:00am-12:00pm | Portuguese American Athletic Club – Tri County | Fenwood Avenue | Smithfield | Moderna, Pfizer (12+), Pfizer (5-11) |
Community Based COVID-19 Vaccination Clinics for April 17
| | | | | |
| --- | --- | --- | --- | --- |
| TIME | SITE | ADDRESS | CITY | VACCINE TYPE |
| 11:00am-12:30pm | Elmwood Church of God | 297 Elmwood Avenue | Providence | Moderna, Pfizer (12+), Pfizer (5-11) |