Governor McKee Announces Launch of Statewide Program to Help First-time Homebuyers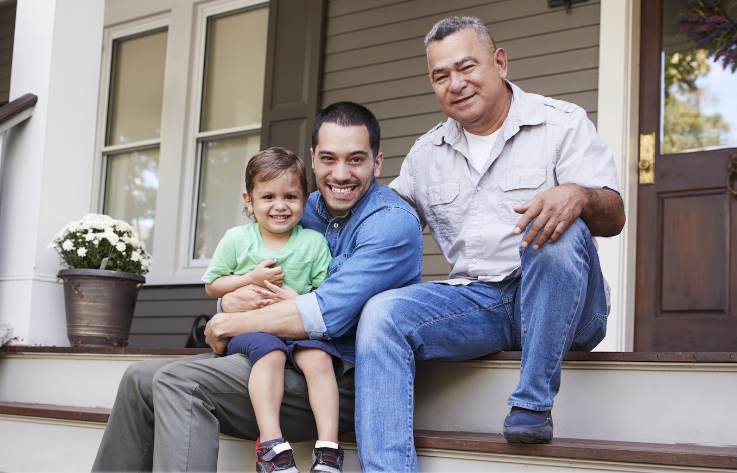 New program offers $17,500 in down payment assistance to remove barriers to homeownership in RI's competitive housing market
PROVIDENCE, RI – Governor Dan McKee today announced the launch of the new RI Statewide Down payment assistance grant, that aims to create more homeownership opportunities for first-time homebuyers. The program addresses significant financial barriers to homeownership amplified by rising housing costs throughout the state. Available to eligible Rhode Island first-time homebuyers, the program offers $17,500 in down payment and closing cost assistance grants. The program is being funded with $30 million of the $250 million in federal American Rescue Plan Act (ARPA) State Fiscal recovery funds earmarked to address housing issues in Rhode Island. RIHousing will serve as the administrator of the program.
"Homeownership is one of the most important ways to build generational wealth, yet Rhode Island has one of the lowest homeownership rates in the country, largely because families and individuals cannot afford the down payment," said Governor McKee. "As we seize the moment to make significant investments in housing and in communities across the state, this down payment assistance program is an important boost for families looking to make their home in Rhode Island."
"Providing this grant assistance to future homeowners is an additional step in addressing housing inequity within our state," said Lt. Governor Sabina Matos. "I am optimistic that alongside Governor McKee, Secretary Pryor, and many state leaders we will deliver on our promise to create a brighter housing future."
Built upon the success of programs such as FirstGenHomeRI and 10KDPA, the RI Statewide DPA Grant Program was developed to reduce the gaps in homeownership created by rapid and often volatile changes in Rhode Island's housing market. The grant-awarded assistance aims to create more homeownership opportunities for low- and moderate-income first-time homebuyers who will benefit from increased access to resources for successful and sustainable homeownership.
"This program is the fruit of the efforts of Governor McKee and state leadership to address one of the largest barriers to homeownership in our state: the down payment," said Carol Ventura, Executive Director of RIHousing. "As we see housing costs continue to rise, this program offers critical funding to support to households that have been discouraged by a highly competitive housing market."
Eligible applicants must be first-time homebuyers purchasing a 1-4 family home or condominium in Rhode Island; meet income and credit score guidelines; and must live in the home as their primary residence. Homebuyers must also complete a RIHousing-approved Homebuyer Education class to prepare them for sustainable homeownership. The down payment assistance is a grant that does not need to be repaid.
"With the high rate of appreciation and limited inventory in today's market, homeownership is simply out of reach for many Rhode Islanders," said Peter Pagonis, RIHousing's Director of Homeownership. "Assistance with down payment and closing costs removes a key financial obstacle for families hoping to start on their path to homeownership."
RIHousing is administering the program on behalf of the state of Rhode Island. Interested first-time homebuyers can find complete details and how to apply online at 
www.ristatewide-dpa.com
 or call 401-450-1391.
About the RI Statewide DPA Grant Program
This project is being supported, in whole or in part, by the State Fiscal Recovery Fund (federal award number SLFRP0136) awarded to the State of Rhode Island by the U.S. Department of the Treasury.
About RIHousing
RIHousing works to ensure that all people who live in Rhode Island can afford a healthy, attractive home that meets their needs. RIHousing provides loans, grants, education and assistance to help Rhode Islanders find, rent, buy, build and keep a good home. Created by the General Assembly in 1973, RIHousing is a self-sustaining corporation and receives no state funding for operations. For more information regarding RIHousing, visit 
RIHousing.com
 or follow us @RIHousing on 
Facebook
 and 
Twitter
.