Governor McKee Announces Re-Opening of Wavemaker Fellow Program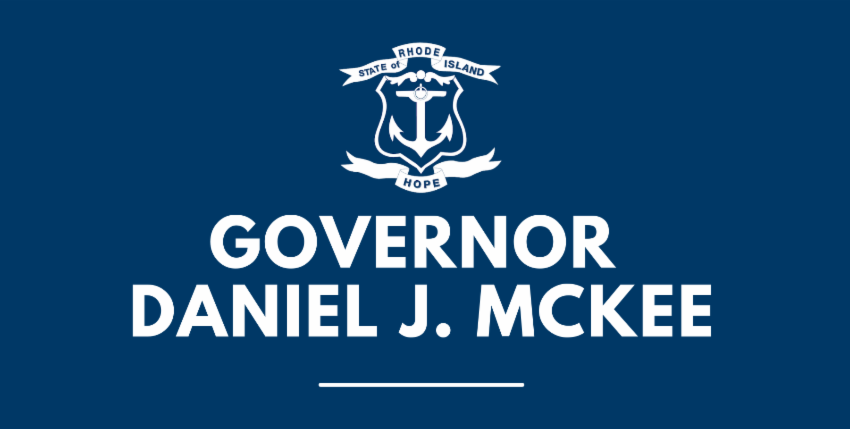 Wavemaker Program Helps Rhode Island Continue Economic Momentum by Keeping Skilled Talent in State
PROVIDENCE, RI – Governor Dan McKee and Rhode Island Commerce today announced the re-opening of applications for the Wavemaker Fellowship program, a competitive student loan reimbursement program for professionals working in STEM (Science, Technology, Engineering, and Mathematics), certain design fields, and for the first time – the healthcare sector.
This Wavemaker Fellowship awards refundable tax credits of up to $6,000 per year for up to four years. This application cycle is open to STEM and commercial design professionals as well as healthcare workers, including but not limited to behavioral health professionals, chiropractors, dentists and dental hygienists, medical technicians, mental health counselors, nurses, occupational and physical therapists, pharmacists, physicians, and speech-language pathologists. More information, including the application, is available at 
wavemaker.commerceri.com
.
"Healthcare workers are heroes, and we need recent graduates of healthcare programs to put their skills to work right here in Rhode Island," said Governor McKee. "The Wavemaker Fellowship is designed to ease the burden of student loan debt, while helping Rhode Island retain the skilled talent that keeps our STEM and healthcare fields strong."
"For years, the Wavemaker Fellowship has succeeded in attracting and retaining talented workers in the STEM fields. By expanding this program to cover healthcare workers in our newest cohort, we are better serving both our young professionals and the Rhode Islanders who rely on their care," said Lt. Governor Sabina Matos. "We're excited to continue growing the Wavemaker Fellowship to ensure our state has a strong workforce for our most in-demand industries."
This is the eighth round of Wavemaker Fellowship awards. The first seven iterations saw 1,168 professionals awarded student loan repayment for at least two years, with an average award of approximately $4,200 per year. Applicants are evaluated on a variety of criteria, but most importantly by their pursuit of careers in key industries and the impact of the award on the applicants' decisions to stay and work in Rhode Island.
"Our Wavemaker fellows are living in Rhode Island and working in jobs they love with less student debt and more financial freedom," said Rhode Island Commerce Secretary Liz Tanner. "This program is a win for our workforce, our local economy, and the public health of our communities. I strongly encourage healthcare professionals to apply!"
"Supporting the future healthcare workforce is a key piece of EOHHS' efforts to ensure that all Rhode Islanders have access to high quality health services and is part of our overall commitment to equity," said Ana P. Novais, Secretary of the Rhode Island Executive Office of Health & Human Services. "The new Wavemaker Healthcare Fellowships will help healthcare employers to recruit and retain recent healthcare graduates and ease workforce shortages while leveling the playing field for those who need financial support in order to begin their career."
"When I first sponsored legislation to create the Wavemaker Fellowship, we envisioned a program that would encourage students to enter fields vital to our economy," said House Majority Leader Chris Blazejewski. "Right now, there are few careers more vital than healthcare. This is a great program and I'm excited it will now be available to our healthcare workforce."
"I was the Senate sponsor of the bill that established the Wavemaker Fellowship. Eight years later, I'm proud to see this program is still successfully supporting our young professionals," said Senate Majority Leader Ryan Pearson. "The COVID-19 pandemic placed a much-needed emphasis on public health efforts, and it's more important than ever that Rhode Island retains our recent healthcare graduates. I have no doubt that this new application round will allow us to do just that."
The maximum annual credit is $6,000 for graduate degree holders, $4,000 for bachelor's degree holders, and $1,000 for associate degree holders. Governor McKee's proposed FY24 budget expands the Wavemaker program to include teachers.