Governor McKee Highlights Critical Capital Investments to Improve Rhode Island Convention Center and Amica Mutual Pavilion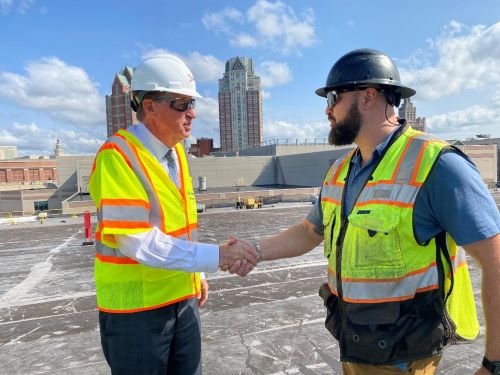 PROVIDENCE, RI – This morning, Governor Dan McKee visited the Rhode Island Convention Center and Amica Mutual Pavilion to tour capital improvements that are reinvigorating the facilities that attract hundreds of thousands of patrons annually for sporting events, concerts, performances, and conventions. These improvements were made possible by a critical investment from the State as proposed by the Governor.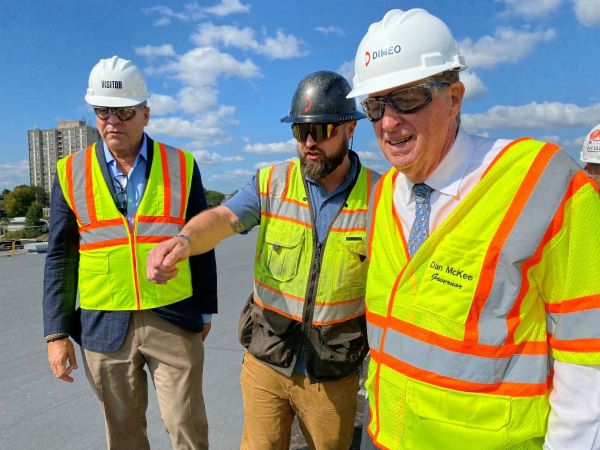 "The Amica Mutual Pavilion and Rhode Island Convention Center serve as the home to some of the most popular and well-attended attractions and events across the entire state, and I'm proud that we're finally making the necessary investments to keep that tradition alive well into the future," Governor McKee said. "Whenever the AMP is featured nationally, as host to a concert, college basketball, professional wrestling, or any other event, it should be a source of pride for all Rhode Islanders and these improvements will do just that."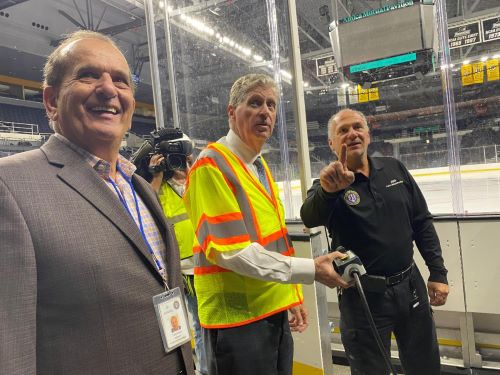 The State is using approximately $9 million through the Rhode Island Capital Plan Fund (RICAP) and $10 million through the State Fiscal Recovery Fund (SFRF) to support several overdue capital projects including:
New roof and flooring: Installing a new, insulated sub floor and a new roof.
Seating improvements/expansion: Replacing the seats in the north end of the AMP to make it easier to reconfigure the space to accommodate different types of events. The project is also adding over 400 seats to the venue's capacity.
Broadband: Expanding broadband capacity, improving Wi-Fi capabilities, and integrating cell service within the Convention Center and the AMP.
Signage: Upgrading the complex's marquee and wayfinding signage.
New video production studio: Obtaining new state-of-the-art equipment to support an ultra-high-definition video production suite.
Renovated VIP space: Renovating and expanding event-level VIP hospitality space.
New dasher board system: Installing a new dasher board system for hockey games.
The Rhode Island Convention Center Authority prioritized its $10 million SFRF appropriation to tailor operations for the post-pandemic environment and to ensure the comfort and confidence of patrons.
"It's been quite a busy summer here at the complex," said Daniel McConaghy, Executive Director of the Convention Center Authority. "The availability of RICAP and SFRF funds has allowed us to make meaningful and important upgrades at the Convention Center and AMP. We are particularly appreciative of both the Governor's and Legislature's support of the complex. These funds are a critical investment in an important economic engine for the State of Rhode Island and its citizens."
This project was supported, in whole or in part, by federal award number SLFRP0136 awarded to the State of Rhode Island by the U.S. Department of Treasury.