Governor McKee Nominates Rhode Island Cannabis Control Commission Members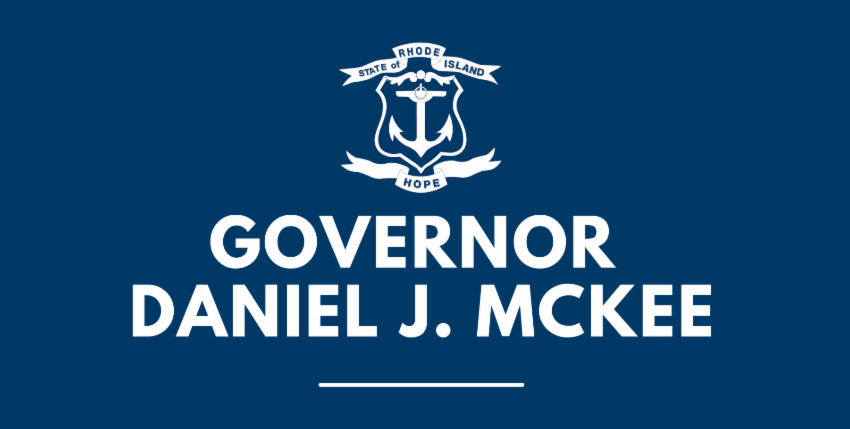 PROVIDENCE, RI – Governor Dan McKee today announced his appointments to the Rhode Island Cannabis Control Commission. The commission will oversee the regulation, licensing and control of adult use and medical cannabis in the Ocean State. The Governor will send these three names to the Rhode Island Senate for Advice and Consent.
"I am proud to appoint these three individuals to the commission to ensure Rhode Island's cannabis industry is both fairly regulated and successful," said Governor McKee. "These nominees bring diverse and relevant experience and I look forward to working with them."
Kimberly Ahern, Chair:
Ahern brings more than 14 years of experience in various sectors of government. Ahern currently serves as Deputy Chief of Staff for the Office of Governor McKee. Prior to that, she served as Deputy Counsel for the Office of former Governor Gina Raimondo after spending nine years with the Rhode Island Office of the Attorney General as Special Assistant to the Attorney General, serving under three Attorneys General. She began her career as a judicial law clerk to the Honorable Justice Maureen McKenna Goldberg of the Rhode Island Supreme Court.
Ahern has a BA in Public & Community Service Studies from Providence College and a J.D. from Roger Williams University School of Law, where she served as Editor-in-Chief of the Law Review.
"I am grateful to Governor McKee for his trust in me, and I look forward to the Senate confirmation process. If confirmed, I hope to continue the good work that has already begun in Rhode Island thanks to the leadership of the Department of Business Regulation and the Department of Health for many years. The first six months of adult-use have demonstrated our state's success in carefully expanding into this new industry. I look forward to working with my fellow Commissioners to regulate cannabis in a manner that is safe, transparent and equitable in the years going forward," said Ahern.
Robert Jacquard:
Robert Jacquard brings years of diverse experience in both law and government. He currently works as a self-employed attorney. Prior to that, Jacquard served in the Cranston Police Department for twenty-two years, retiring as a Sergeant. Jacquard also served as a State Representative for District 17 in Cranston from 1993 to 2021.
Jacquard has a Juris Doctorate from Roger Williams University School of Law, a Bachelor of Science from Roger Williams College, and a Master's degree in Administration of Justice/ Homeland Security from Salve Regina University.
"I am honored to be nominated by Governor McKee to the Cannabis Control Commission. I appreciate the Governor's confidence in me, and if confirmed I will work to uphold that trust," said Jacquard.
Layi Oduyingbo:
Layi Oduyingbo is currently the managing attorney, owner and founder of a Cranston based law firm. Previously, Oduyingbo served as corporate counsel where he handled compliance and governance matters and as an appellate attorney where he represented military veterans who were wrongfully denied disability benefits. Prior to that, Oduyingbo worked as an accountant.
Oduyingbo has a BS in Accounting from Providence College and a J.D. from Roger Williams University School of Law.
"I am truly honored to be selected to the Rhode Island Cannabis Control Commission and serve as one of its three voting commissioners," said Oduyingbo. "I thank Governor Dan McKee for my appointment, and I am grateful for everyone who supported my candidacy. As a lifelong Rhode Islander and small business owner, I grasp the significance of this new and exciting opportunity to succeed which is now available to businesses operating in this industry. As a commissioner, I will use my business and legal experience to efficiently oversee the regulation, licensing, and control of cannabis and marijuana use in a manner that is cautious, transparent, equitable, and consistent with the laws of our State."