Governor McKee Nominates Thomas Verdi for Department of Revenue Director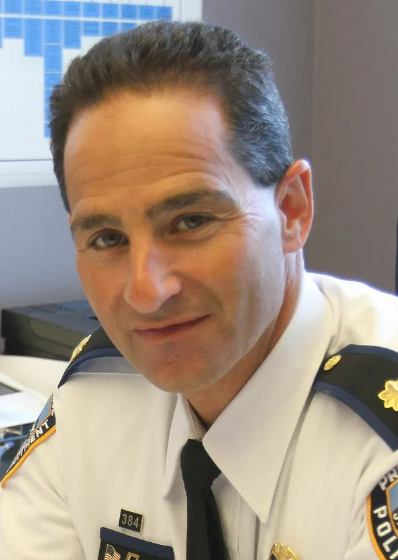 PROVIDENCE, RI – Governor Dan McKee today announced that he has selected Thomas Verdi as his nominee to serve as the next Director of the Department of Revenue (DOR). The Governor will submit Verdi's name to the Rhode Island Senate for advice and consent.
"Thomas Verdi's 35 years of serving the Providence community will be a tremendous asset as he serves as Director of the Department of Revenue," said Governor McKee. "I'm pleased nominate Tom for this important position and know his management experience will serve him well."
"I thank Governor McKee for this nomination and the opportunity to work with extremely talented people at the DOR. It is an honor and privilege to serve the residents of Rhode Island in this new position. I look forward to both the challenge and opportunity of this new role," said Verdi.
Verdi is a 35-year veteran of the Providence Police Department, retiring as Commander and Deputy Chief of Police. Prior to becoming Commander, Verdi served as Commanding Officer of the Uniform Division. From 2006-2016 he served on the Rhode Island Parole Board, becoming the first Providence Police Officer to be appointed to the board. He currently serves on numerous commissions and boards, including Rhode Island Chiefs' Association, Providence Sports & Leadership and Reentry Campus Program, which helps provide affordable post-secondary educational pathways to formerly and currently incarcerated individuals.
Verdi has a BS in Finance from the University of Rhode Island and a Master of Science in Criminal Justice from Boston University. In 2016, he graduated from the FBI Academy where he served as class president.
Verdi will oversee DOR, which is responsible for ensuring the proper functioning of state government through the collection and distribution of state revenue, operation of the state lottery, oversight of municipal finance and administration of state laws governing driver licensing, motor vehicle sales and motor vehicle registration.