Governor McKee, Office of Energy Resources Launch $25 Million Clean Heat RI Heat Pump Incentive Program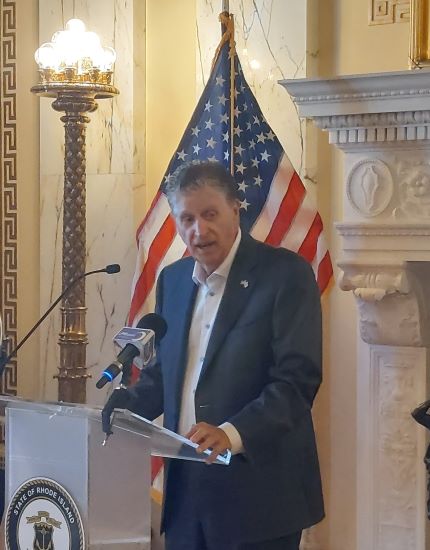 PROVIDENCE, RI – Governor Dan McKee, joined by U.S. Senator Jack Reed, Lt. Governor Sabina Matos, and the Office of Energy Resources (OER), today announced the launch of Clean Heat RI, a heat pump program for households, small to mid-sized businesses, and non-profits, which offers incentives for the installation of high efficiency heat pumps.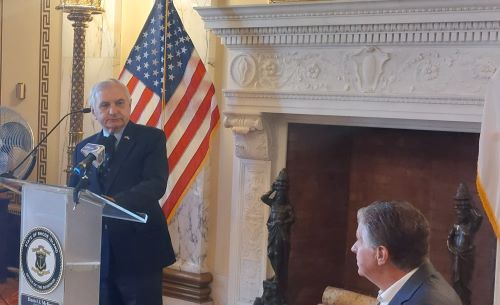 This energy program, proposed by Governor McKee in 2022, is the largest energy rebate program for constituents ever launched by OER. The program will be open for applications starting on Tuesday, September 5.
"Heat pumps are great innovations that provide not only heating during winter, but also cooling during the hot summer months. These devices can maintain optimal temperatures even in extreme weather conditions," said Governor McKee. "I encourage all Rhode Islanders to explore the program website at 
CleanHeatRI.com
, to learn more about the available incentives. Together, we can make a positive impact on our environment, support Rhode Island's clean energy economy, and create a better, greener future for generations to come."
"The switch to clean heat is continuing and will improve energy efficiency, cut greenhouse gas emissions, and reduce heating bills. I am pleased to make federal funding available to help Rhode Islanders take advantage of new technologies that will help them save a bundle by lowering their energy bills," said U.S. Senator Jack Reed, who helped pass the American Rescue Plan Act, the source of funding for the Clean Heat Rhode Island Program.
"Heat pumps are a cheap and energy-efficient way to heat and cool your home," said U.S. Senator Sheldon Whitehouse. "I was pleased to secure federal American Rescue Plan dollars to help start the Clean Heat Rhode Island Heat Pump program, and I encourage all Rhode Islanders to take advantage of this rebate opportunity which will also help our state meet our climate goals."
"The thermal sector currently accounts for one-third of Rhode Island's greenhouse gas emissions," said Acting State Energy Commissioner Chris Kearns. "Through the Clean Heat Rhode Island Program, we are taking significant steps in addressing thermal emission reductions with Act on Climate and growing an important sector of our clean energy economy. OER would like to thank Governor McKee and the General Assembly for approving the $25 million heat pump program in the FY23 State Budget."
Clean Heat RI will be administered by Abode Energy Management, an energy management firm with oversight from OER.
Oil and propane heating customers that were eligible for heat pump incentives through Rhode Island Energy will be eligible for Clean Heat RI incentives if their heat pump was installed on or after September 1, 2023.
The incentives are allocated per ton, which corresponds to the capacity of heat pump systems installed. On average, homes in Rhode Island typically require heat pump systems with a capacity of two to three tons.
The Residential Incentive will be available to all Rhode Island customers who currently use fossil fuel heating and cooling appliances. The rebate amount is $1,000 per ton for air source heat pumps and $1,250 per ton for ground source heat pumps.
The Residential New Construction Incentive will be available to Rhode Island customers constructing or renovating a home. The incentive will provide $750 per ton on the new primary heating system.
The Income Eligible Incentive will provide 100 percent of the cost, including electrical service upgrades, to low-income customers to displace oil and propane heating within their homes.
The Commercial Incentive will be available to small to medium-sized businesses and non-profits. This incentive amount is capped at 16 tons, which offer $2,500 per ton for air source heat pumps, $3,500 for variable refrigerant flow heat pumps, and $4,500 for ground source heat pumps.
Applications will be available online at 
CleanHeatRI.com
 on Tuesday, Sept. 5