Governor McKee, Rhode Island Congressional Delegation and Office of Energy Resources Announce Launch of $2.6M Energy Efficiency Conservation Block Grant Program for Municipalities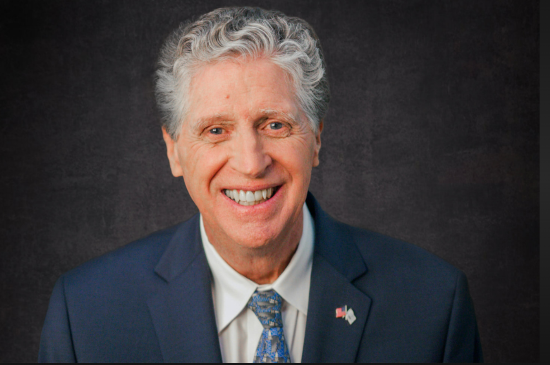 PROVIDENCE, RI – Governor McKee, the Rhode Island Congressional Delegation and the Office of Energy Resources announced the launch of the $2.6 million Energy Efficiency Conservation Block Grant (EECBG) Program with $1.6 million in federal funding from the U.S. Department of Energy, as part of the Infrastructure Investment and Jobs Act and $1 million from the state's Regional Greenhouse Gas Initiative (RGGI) program.
These funds for municipalities are available to support the reduction of carbon emissions, community energy use, as well as improve the efficiency of facilities and contribute to the growth of the clean energy economy.
"The federal and state energy funding will enable us to make additional investments in energy efficiency projects within our cities and towns and advance our Act on Climate objectives," said Governor Dan McKee. "We are grateful for the support from the Congressional Delegation and the U.S. Department of Energy in our efforts to create a more sustainable and resilient Rhode Island."
"This federal energy efficiency funding will help the state and local communities save money on their energy bills and reduce emissions," said U.S. Senator Jack Reed. "I voted to make this funding possible through the Bipartisan Infrastructure Law and I know the state will put it to good use in support of sustainable clean energy initiatives."
"Energy-efficient upgrades come with many benefits," said Senator Whitehouse, a senior member of the Senate Environment and Public Works Committee. "This federal funding will help Ocean State communities reduce carbon emissions, increase cost savings for taxpayers, and advance our climate goals."
"Transitioning to an affordable, clean energy economy is vital to lowering energy costs for working Rhode Islanders," said Representative Seth Magaziner. "This federal funding will reduce emissions and accelerate energy efficient projects to save money for people across our state."
"The Office of Energy Resources is committed to working closely with our cities and towns across Rhode Island to implement meaningful energy efficiency upgrades with the EECBG and RGGI funds," said Acting State Energy Commissioner Chris Kearns. "These investments result in long-term emission reductions and fiscal savings for our municipalities."
Every municipality is eligible to receive funding through the EECBG program. Federal guidelines have determined the amount of federal funds each community will receive. These exact dollar amounts may be viewed on the OER website.
Of the 39 municipalities in Rhode Island, 10 will be receiving funds directly from U.S. Department of Energy and do no need to apply to this program via OER. The 10 communities receiving funds directly are Coventry, Cranston, Cumberland, East Providence, North Providence, Pawtucket, Providence, South Kingstown, Warwick, and Woonsocket.
Municipalities must apply to the EECBG by February 21 by filing out this online application. OER will be accepting applications on a rolling basis and municipalities are encouraged to submit their applications as soon as they are able.