Governor McKee, RI DCYF and St. Mary's Home for Children Announce Agreement for an Expanded Psychiatric Residential Treatment Facility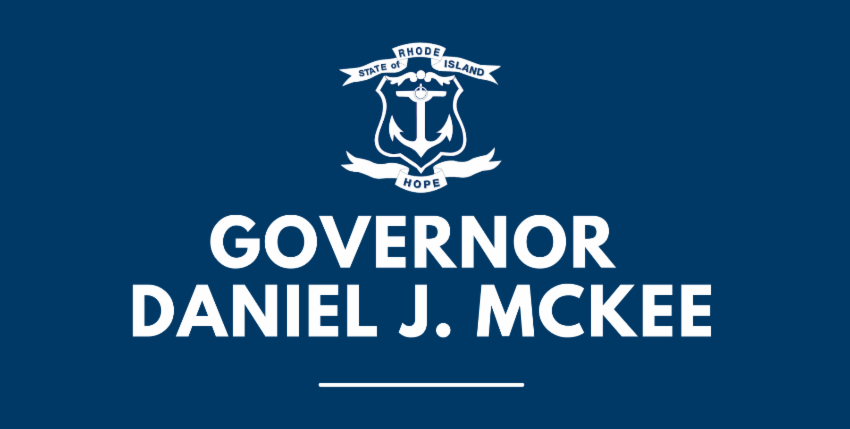 PROVIDENCE, RI – Governor Dan McKee today announced that the Rhode Island Department of Children, Youth & Families (DCYF) and St. Mary's Home for Children have entered into an agreement for an expanded Psychiatric Residential Treatment Facility (PRTF) in North Providence. This agreement is the result of careful and thoughtful negotiations over the last few months to determine the best approach to address the children's mental health crisis in the state. The expansion of the St. Mary's campus will consist of the construction and operation of a 12-bed PRTF facility for female adolescent youth.
"Young women experiencing behavioral health challenges in Rhode Island are entitled to receive our full support in a setting that helps them to feel safe and secure while close to home," Governor Dan McKee said. "This agreement will allow the state to improve and expand psychiatric residential treatment services by partnering with St. Mary's to increase PRTF capacity. I am grateful to staff at EOHHS, DCYF and St. Mary's for their continued efforts and commitment to our youth and look forward to this facility's construction and operation."
"All youth with mental health needs deserve to receive high-quality, equitable, and comprehensive services in the least-restrictive setting," said EOHHS Acting Secretary Ana Novais. "St. Mary's new PRTF program will allow more young women to transition out of hospital-based care and into community-based supports. We are thankful to Governor McKee, the General Assembly, St. Mary's and child welfare advocates who partner with us every day to improve our state's behavioral health system of care."
Funding for the PRTF at St. Mary's is the result of an $11 million allocation of pandemic relief funds in the Fiscal Year 2023 state budget for the design, construction, and operation of this facility.
"These funds were allocated to expand existing provider PRTF capacity to provide in-state, intensive residential treatment options for adolescent girls and young women who face severe and complex behavioral health challenges," DCYF Acting Director Kevin Aucoin said. "This agreement with St. Mary's is the culmination of months of hard work and determination to find the most appropriate solution to address the needs and required services to support the female youth of Rhode Island. It demonstrates the significant investment and commitment made to our youth. DCYF is extremely happy and proud to continue working with St. Mary's to expand PRTF capacity services in the state."
"For too long, Rhode Island has had a severe shortage of psychiatric residential treatment facilities, especially for children and adolescents, and this investment will help change that. The need for this PRTF is well-documented and the state has a legal and moral obligation to take this step. We commend Governor McKee for stepping up and bringing people together to advance this initiative. The $11 million in federal funding allocated for this project will help ensure girls have access to a new facility that provides safe, quality, round-the-clock care for youth experiencing severe mental health and behavior issues and ensures they get effective, intensive, evidence-based therapy and wrap-around support and services," said U.S. Senators Jack Reed and Sheldon Whitehouse and U.S. representatives David Cicilline and Seth Magaziner in a joint statement.
"I am proud the House, Senate and Governor McKee all worked closely to provide the necessary funding in this year's budget to address the need to expand our capacity to offer this vital treatment to our adolescents closer to home," House Speaker K. Joseph Shekarchi said. "This expansion was a high priority for many House members who advocated strongly for the funding, and I commend DCYF and St. Mary's Home for Children for collaborating on an agreement to ensure more treatment options will soon be available within Rhode Island's borders."
Senate President Dominick J. Ruggerio said, "Our state is in the midst of a crisis in behavioral and mental health, particularly among our children. Meeting our obligations to the most vulnerable young people in our communities – especially our girls – has never been more urgent, and that means ensuring they can receive the attention and treatment they need here in Rhode Island. Addressing this situation has been a top priority for the Senate, and I am grateful for the efforts of my colleagues to bring this issue to the forefront along with so many hardworking advocates and professionals. I am especially pleased that the highly-respected St. Mary's Home For Children, which is located in my Senate district, is part of the solution. I want to thank Governor Dan McKee, St. Mary's, and everyone who helped make this important agreement possible."
St. Mary's, the only provider certified by the State of Rhode Island and DCYF to operate a PRTF, is nationally accredited by the Council on Accreditation. A well-respected and established residential services provider in the state, St. Mary's began operating as a PRTF in 2019 and now operates three PRTF facilities located on its North Providence Campus. Through their current PRTF services, St. Mary's offers 21 beds for youth ages 6-21 with 14 of these beds currently open to female adolescents. The increase in PRTF capacity with the addition of the 12-bed facility will bring the total space available to female adolescents to 26.
"St. Mary's is honored to enter into an agreement with the State of Rhode Island to build out our capacity so more adolescent girls can receive appropriate services, remain in-state and avoid challenging out-of-state placements," said St. Mary's Home for Children Executive Director Carlene Casciano-McCann. "We look forward to working closely with DCYF to bring this much-needed 12-bed facility to fruition and sharing more information about this project with our immediate neighbors and larger community in the coming months."
According to Casciano-McCann, St. Mary's PRTFs provide the youth they serve with an interdisciplinary team that includes a psychiatrist, nurses, licensed therapists, an occupational therapist, a speech therapist, teachers and aids, and residential counselors. A professionally developed and supervised plan of care is established for each resident.
While in a St. Mary's PRTF, children receive services such as:
individual, group, and family psychotherapy
crisis intervention
life skills development
occupational therapy
speech therapy
medication management
transportation
education about nutrition, hygiene, and personal wellness
vocational planning
recreational activities
Also included are intensive family interventions to help facilitate the child returning to their home whenever possible along with a discharge plan and after care services provided by St. Mary's. Goals for children in St. Mary's PRTFs include stabilizing the child's symptoms so they no longer need a PRTF level of care; making substantial progress on the child's self-developed plan goals and objectives; developing a crisis relapse/prevention plan; and ensuring that the child can be safely treated in the community and avoid costly, and challenging out-of-state placements.
The projected timeline for the completion of the new PRTF facility is November 2024, with an anticipated opening date sometime in the spring of 2025.
About DCYF
The Rhode Island Department of Children, Youth & Families (DCYF) is charged with implementing a statewide network of supports to protect vulnerable children and families. The Department develops, oversees, and evaluates programs which provide opportunities for children to reach their full potential.
DCYF has three major operational divisions: Children's Behavioral Health Services, Child Welfare (including child protective services, family services, and permanency support), and Juvenile Corrections (including the Rhode Island Training School and juvenile probation). The Department supports nearly 3,000 children and their families both in the community and in DCYF care, and indirectly serves thousands more through community-based programs.
About St. Mary's Home for Children
St. Mary's Home for Children increases the safety, stability, and well-being of children facing issues such as psychiatric illness, sexual abuse and trafficking, and special education challenges with three program areas. Residential Services provides housing and treatment for youth ages 6-21 including a full range of individual, group, and family clinical services. Outpatient Services, known as The Shepherd Program, provides a variety of therapeutic and community-based programs to support children, adults, and families impacted by sexual abuse, sexual exploitation, and other trauma, such as family violence and physical abuse. The George N. Hunt Campus School (GNHCS) located on the St. Mary's North Providence campus provides highly structured, individualized special education instruction and therapeutic services to Residential and Day Students with learning, social, emotional, and behavioral challenges.