GOVERNOR MCKEE, RIDOT AND CONGRESSIONAL DELEGATION TO BREAK GROUND ON ROUTE 146 PROJECT AND KICKOFF 2022 CONSTRUCTION SEASON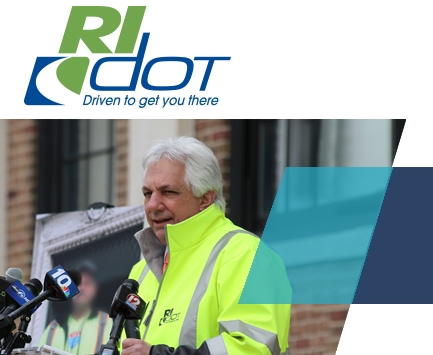 Tomorrow, Friday, June 3 at 11 a.m., Governor Dan McKee, U.S. Senators Jack Reed and Sheldon Whitehouse, Congressman David Cicilline, and Rhode Island Department of Transportation (RIDOT) Director Peter Alviti will join with state and local officials for the groundbreaking for the Route 146 Reconstruction Project, kicking off the 2022 construction season. The expansive $196 million project will make greatly needed improvements to the Route 146 corridor, making it safer and reducing congestion which will reduce vehicle emissions.
The event will be held at the Anchor Nissan/Subaru Employee Parking Lot, near 1041 Eddie Dowling Highway, North Smithfield, RI.