Governor McKee, White House Highlight $61.7 Million Awarded to Rhode Island Under Biden Administration's State Small Business Credit Initiative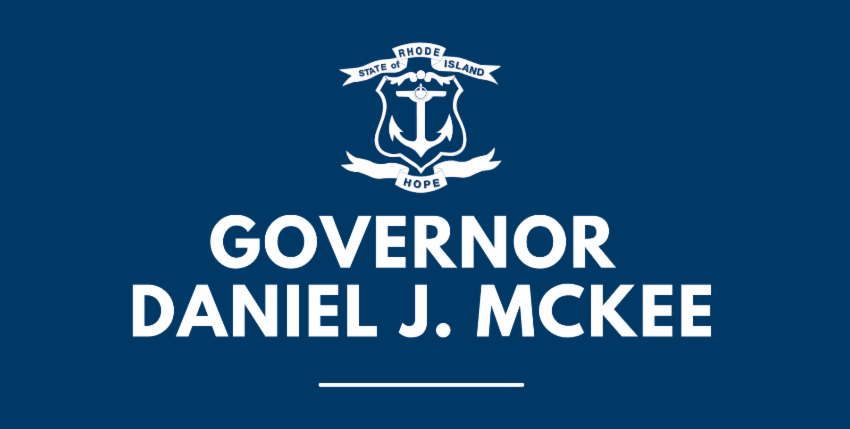 SSBCI is a federal program administered by the U.S. Department of Treasury in response to economic effects of the COVID-19 pandemic
PROVIDENCE, RI – Governor Dan McKee today joined the Biden Administration for a virtual event to highlight the historic award of $61.7 million to Rhode Island under the Biden Administration's State Small Business Credit Initiative (SSBCI).
"We're ready to continue Rhode Island's economic momentum. This historic investment in small businesses from the Biden Administration will help us reach that goal," said Governor Dan McKee. "As a former small business owner, I know how important it is to deliver critical financing to our business community to ensure we address their greatest needs. I thank President Biden and our Congressional delegation for this award which will help further our state's economic momentum."
The American Rescue Plan Act of 2021 amended the Small Business Jobs Act of 2010 to reauthorize and provide $10 billion to fund the SSBCI as a response to the economic effects of the pandemic. States and territories submitted plans to the Biden-Harris administration for how they would use their SSBCI allocation to provide funding to small businesses. Rhode Island – along with Arkansas, Wisconsin, Guam, and the U.S. Virgin Islands – was selected to receive this critical funding.
"This is an historic investment in entrepreneurship, small business growth, and innovation through the American Rescue Plan that will help reduce barriers to capital access for traditionally underserved communities," said Secretary of the Treasury Janet L. Yellen. "These SSBCI funds will promote equitable economic growth across the country."
"This federal funding will help small business owners and entrepreneurs access the capital they need to grow their businesses. It offers seed funding to turn promising business ideas into action, jobs, and opportunities," said Senator Jack Reed. "This pool of small business financing can be leveraged to connect small businesses to additional private capital investment. It will have a positive impact on economic development, helping Main Street businesses, neighborhoods, and communities that need it most."
"This federal funding will help small businesses and entrepreneurs across Rhode Island access capital and create new, well-paying jobs," said Senator Sheldon Whitehouse. "I applaud the Biden Administration's commitment to ensuring American Rescue Plan funding is helping underserved communities and boosting our local economy, and thank Governor McKee for laying the groundwork to stand up these programs."
"These SSBCI funds will help our entrepreneurs, family-run businesses, and small firms – especially those that have been historically underserved – access new resources and supports," said Congressman David Cicilline. "The initiative will help equitably strengthen Rhode Island's economy and support hardworking small business owners across our state. I look forward to seeing these federal investments make their way into our communities and neighborhood businesses."
Rhode Island, approved for up to $61.7 million, will operate three programs: a capital access program, a loan participation program, and an equity/venture capital program. The loan participation program, allocated nearly $27 million, will provide small business loans to expand capital access for businesses located in underserved communities and/or led by historically underserved entrepreneurs, including those that do not have existing banking relationships. Rhode Island's equity/venture capital program, allocated $31.5 million, will target both early-stage and high-growth firms, working with partners that have a proven track record reaching underserved communities. Rhode Island's capital access program, allocated $3 million, will support a portfolio insurance program by establishing a dedicated reserve account at each lender to cover losses on enrolled loans.
"Small businesses are the backbone of our state's economy. As Secretary of Commerce, I recognize that access to capital is often a major hurdle for businesses seeking to grow and create jobs. That's why these SSBCI funds are a crucial resource," said Rhode Island Commerce Secretary Liz Tanner. "With these funds, we will create effective financing programs that address the unique needs of small businesses, including those that have historically faced barriers to accessing capital. I encourage all small business owners, including minority-owned and women-owned businesses, to explore the opportunities offered by these funds."
Joining Governor McKee on the call today were U.S. Senator Sheldon Whitehouse; Gene Sperling, Senior Advisor to the President and American Rescue Plan Coordinator and Jacob Leibenluft, U.S. Treasury Chief Recovery Officer.