Grassroots Funding: Reed, Whitehouse & Magaziner Deliver $3.5 Million to Advance Community-Driven Environmental Justice Initiatives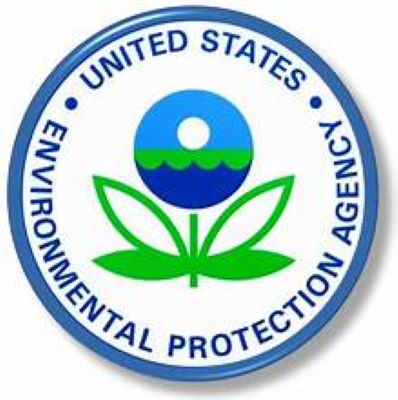 New federal funds will finance five local environmental justice initiatives focused on cleaner air, cleaner water, and lead poisoning prevention
WASHINGTON, DC — In an effort to improve public health and wellness through cleaner air and reduced lead hazards, U.S. Senators Jack Reed and Sheldon Whitehouse and Congressman Seth Magaziner announced $3,439,618 to fund five environmental justice projects across the state.
Reed and Whitehouse voted to commit federal funding for these grants, which are administered by the U.S. Environmental Protection Agency (EPA), as part of the historic Inflation Reduction Act (P.L. 117-169), which President Biden signed into law in August of 2022.
The Biden Administration is directing this round of federal investment to community-driven projects focused on neighborhoods that are underserved and overburdened by pollution with the goal of improving community health, wellness, and resiliency.
"This federal funding will help plant seeds of change that lead to more greenery, cleaner air and water, and fewer lead hazards in underserved neighborhoods.  This is a smart investment in community health and wellness.  These programs can be a catalyst for lasting change, both in terms of creating more green space, improving public health, and also creating new opportunities for economic growth and community revitalization," said Senator Reed, a senior member of the Appropriations Committee.
"When we invest in public health and environmental justice, we are strengthening our state for generations," said Senator Whitehouse.  "This federal funding will help reduce childhood lead poisoning and expand the state's efforts to improve air quality in urban communities."
"Access to clean air and water must be a right for every Rhode Islander," said Representative Seth Magaziner. "This federal funding is vital to keeping Rhode Islanders healthy by ensuring clean air, preventing lead poisoning, and reducing contaminants entering waterways."
The federal funds will flow to Rhode Island through the Environmental Justice Collaborative Problem Solving (EJCPS) Program and the Environmental Justice Government-to-Government (EJG2G) Program.
The EJCPS recipients in Rhode Island include:
$500,000 to the Childhood Lead Action Project, Inc. to reduce the incidence of childhood lead poisoning, improve the safety of rental housing, and increase the capacity of residents, government regulators, housing funding agencies, and other stakeholders to work together to address the lead issue on a local level.
"This is fantastic news, and it couldn't have come at a better time" said Laura Brion, Executive Director of the Childhood Lead Action Project.  "We have new lead poisoning laws coming into effect – such as the long-overdue expansion of Rhode Island's existing lead certificate requirement for pre-1978 properties, which will apply to the rental units in owner-occupied homes starting on Jan 1.  We need to step up efforts to make both landlords and tenants aware of the changes, and connect everyone with the financial resources and technical training they need to stay safe. We're excited to have this multi-year support for our work to eliminate childhood lead poisoning through grassroots education, parent support, and community organizing.  EPA's increased investment in community-based environmental justice initiatives is much-needed.  Congratulations to our fellow local honorees! We're ready to get to work."
$500,000 for The Nature Conservancy (TNC) to add 30,000 new trees in low canopy, urban neighborhoods.  This project will be foundational for growing an equitable urban forest and ensuring the benefits are equitably shared across Providence.  TNC is partnering with the City of Providence and the Providence Neighborhood Tree Planting Program.
"Planting more trees in Providence helps shrink heat islands and reduces air pollution, while making communities more beautiful and resilient. This grant builds on a successful, community-based planning process that identifies where new trees are needed the most and sets up local partnerships to keep them alive for the long term through mutual accountability. TNC applauds Senators Reed and Whitehouse and Congressman Magaziner for bringing home this important funding for Rhode Islanders!" said John Torgan, Rhode Island State Director, The Nature Conservancy.
$495,000 to the Refugee Development Center in Providence to address housing safety and lead poisoning among refugees in Rhode Island. The main objectives are to increase awareness about Lead Safety and decrease the incidence of lead poisoning among refugees.
The EJG2G recipients in Rhode Island include:
$1 million for the Rhode Island Department of Health (RIDOH) to better measure and reduce unhealthy levels of air pollution and improve air quality.  The Improving Air Quality for Environmental Justice Communities Disproportionately Affected by Asthma program supports research, training, small-scale construction and air quality monitoring.  RIDOH is partnering with several local organizations, including: Providence Housing Authority; Central Providence Health Equity Zone (One Neighborhood Builders); South Providence Health Equity Zone (Family Services of Rhode Island); West Elmwood Health Equity Zone (West Elmwood Housing Development Corporation); American Lung Association; Yale School of Public Health; and Rhode Island Public Health Association.
"People in every community in Rhode Island deserve access to air that is healthy and safe," said Interim Director of Health Utpala Bandy, MD, MPH. "To make this vision a reality, it is critical that we enhance our air quality monitoring efforts statewide, with a focus on those communities disproportionately affected by asthma. This funding opportunity will do that, and advance the partnerships we already have in place with community organizations focused on health equity and environmental justice. We are extremely grateful to the members of our federal delegation for securing grant money to support these critical initiatives."
$944,618 for the Rhode Island Department of Environmental Management's (DEM) Environmental Justice in the Heart of Rhode Island program that focuses on building community engagement in urban watersheds.  Partners in the program include: Blackstone Valley Tourism Council; IMPACT RI; Friends of the Moshassuck; Movement Education Outdoors; People's Port Authority; Providence Racial and Environmental Justice Committee; Woonasquatucket River Watershed Council; and Brown University.
"This EPA Environmental Justice Government-to-Government grant reinforces DEM's commitment to better serving the needs of all Rhode Island communities, especially the ones that have borne the heaviest historic environmental burdens," said DEM Director Terry Gray. "There's a lot of great work being done by community-based organizations in our state and this grant will support our efforts to share experiences and learn from each other. The project is focused on raising awareness, supporting stewardship, and strengthening community connections to our urban rivers, and in so doing, cleaning up legacy contamination and increasing climate resilience."
Nationwide, 98 organizations were selected to receive federal EJCPS grants and 88 entities were awarded federal EJG2G funding.
The Inflation Reduction Act law represents the largest investment in environmental and climate justice in U.S. history.  The law included $3 billion for EPA to administer grants and technical assistance for activities advancing environmental and climate justice.