Health Insurance More Affordable Than Ever Thanks to American Rescue Plan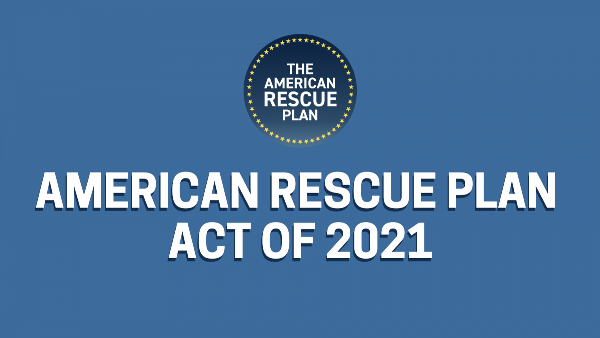 http://https://www.facebook.com/LPRNEWS/videos/125481066337477
Rhode Island federal delegation raising awareness about significantly increased tax credits, expanded eligibility for subsidies, and more support for unemployed individuals
Providence, RI- The four members of Rhode Island's congressional delegation today joined with the leaders of HealthSource RI and the Providence Community Health Centers (PCHC) to get the word out to Rhode Islanders that health insurance is more affordable than ever thanks to
the American Rescue Plan. The event was held at the future site of PCHC Atwood in Olneyville, Providence Community Health Centers' ninth site, which will open in January 2022 and become the provider for 14,000 new patients.
"The pandemic highlighted the importance of health insurance and the American Rescue Plan delivered new resources to help Rhode Islanders save money and access health care.through HealthSource RI. We want everyone who is eligible to take advantage of the savings and opportunities to get quality, comprehensive coverage that firs their budget and needs," said Senator Reed.
"Our American Rescue Plan has made high-quality health insurance more affordable than ever for virtually all Rhode Islanders. Subsidies are now available to people at higher income levels, and customers who were already receiving tax credits will save a lot more money. I'm going to
keep working to lock in these savings permanently, and to create a public option that will bring down health care costs for the long term," said Senator Whitehouse, who recently reintroduced legislation to create a public Q.Q!~on every health insurance exchange.
"Throughout my career in Congress, one of my top priorities has been fighting to lower the skyrocketing cost of health care," said Rep .• Tim Langevin. "Thanks to the American Rescue Plan, we're making health care more accessible and affordable for Rhode Island families. I encourage all Rhode Islanders to take advantage of the expanded tax credits and lower premiums that my colleagues and l fought to secure."
The American Rescue Plan, which all four members of the delegation supported, will result in $30 million in savings for new and existing HealthSource RI customers.
Cost-lowering changes include:
Most customers who already had been receiving tax credits each month are getting even more financial support in 2021 and 2022 .
More people are eligible for financial assistance for this year and next, as the American Rescue Plan raised the income limit on who qualifies for support.
If customers received at least one week of unemployment income in 2o21, they are eligible for the maximum amount of tax credits for the rest of the
year and may qualify for health overage as low as $2 a month.
For example, with the new changes, an individual aged 60 making $55,000 annually could save $350 a month on insurance premiums, totaling   $4,000 over the course of year.
According to an estimate by the Kaiser Family Foundation, 92 percent of people who buy their own health insurance can qualify for a subsidy. Of 1.4 million uninsured individuals across the country became eligible for subsidized coverage because of the American Rescue Plan.
Many existing customers have already had the changes automatically applied to their accounts, and others will see the adjustments later this month. Rhode Islanders who don't have health insurance can sign up for coverage through August 15, even if they have not experienced a qualifying life event. Families and individuals ca get estimates by calling HealthSource RI at 1-855-840-4774.
"Access to health care and insurance is a challenge for so many," said Merrill Thomas, President and CEO of Providence Community Health Centers. "It is fitting that we are holding this event at the site of our newest health center, which will serve a community in great need of high quality health services."
The $15 million project to build PCHC Atwood as supported by more than $3 million in federal New Market Tax Credits.