Hidden Costs of College and How to Keep Your Student on a Budget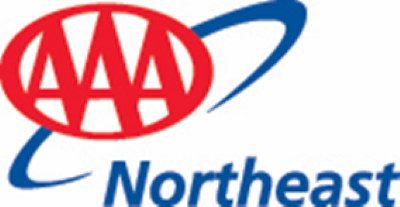 AAA Expert Donald Kerr Offers Advice for Parents 
After all the hard work and excitement of getting a young student into college, they will soon be heading off to campus and beginning their journey to becoming independent adults. Parents have been anticipating and planning for this day and may have a solid plan to cover the tuition bill, but there can be additional hidden costs ahead as well as the challenges of keeping students on budget with their newfound freedom. To help navigate that first time having a college student away from home, AAA Northeast Director of Student Lending and College Services Donald Kerr offers these savings tips.  
Hidden Costs
Club and organization fees – Lots of students like to join campus clubs or organizations to meet students with similar interests as them and many of these clubs charge fees. 
Sorority and Fraternity – Students can seek out or be recruited to join these organizations for many different reasons but there can also be additional costs as well.  
Professional clothes – When packing that truck not many students think about suits or professional attire but if the student is looking for an internship, part time job or other type of interview they may be making a quick trip to a local outlet or mall. 
Transportation costs – Even if you have accounted for the cost of flying your student halfway around the country to go to college once they get on campus they are going to want to explore the local area shops, restaurants and entertainment venues which means they will be taking Ubers, cabs and buses.  
Parking – If your student is not going that far and plans to bring their car with them they will have to get a parking pass, oil changes, gas and insurance.  
Entertainment – Once on campus your student will make friends which can lead to nights out at the movies, restaurants, local concerts and other expenses. 
Savings Tips
Textbooks – Instead of buying new books consider used books or even renting books. Once a student starts to make friends they may have the same classes and could consider sharing a book with them. If possible verify with the professor that they will be using the recommended books before the class starts.  
Parking – Leave the car at home as there are lots of costs associated with having a car on campus.  
Off campus housing – Consider sharing an apartment with multiple roommates off campus to offset the dorm costs. Students can still use a campus-based meal plan or cook their own meals for additional savings.  
Fitness – Use the school gym if available instead of paying for a private gym. And a bike is not only a good way to get exercise but can help save on transportation costs as well.  
Scholarships – Many students look for scholarships but find it a frustrating and overwhelming process but staying determined and applying for scholarships the entire time they are in college can pay off even if they win a small scholarship.  
Food – Consider the students' lifestyle when choosing a meal plan. If your student usually skips breakfast don't spend the money on three meals a day. Instead of stopping at that brand name café brew a cup of coffee in the dorm room. Little choices like this can add up to big savings. 
Staying on Budget
Keep Track of spending – This is one of the most important things but can also be one the hardest things to do for a college student that already has a busy schedule. Using budgets apps can simplify this process and keep students engaged. Mint and Pocket Guard are two popular budget apps.  
Reloadable debt card – Students always call home for money as soon as they run out. Parents can use a reloadable debt card so they can keep track of how much money the student is using. Start with a small amount to keep your student from overspending.  
Keep a close eye on spending habits – If you start with a small amount on the debit card and your student wants you to add more money to it make sure they explain to you what they spent the money on. If they have been using one of the apps this should be easy for them to do. 
Make adjustments – Using this approach you should be able to see what your student is spending money on and have conversations with them to understand and adjust control their spending. For example, if they are eating off campus a lot as they are tired of the cafeteria food cancel or reduce their meal plan for next semester.  
Increase income – If your student is having a hard time staying on budget they could consider getting a part time job on or off campus and apply for a federal work study job next time you apply for financial aid using the FAFSA form.