In celebration of diversity and leadership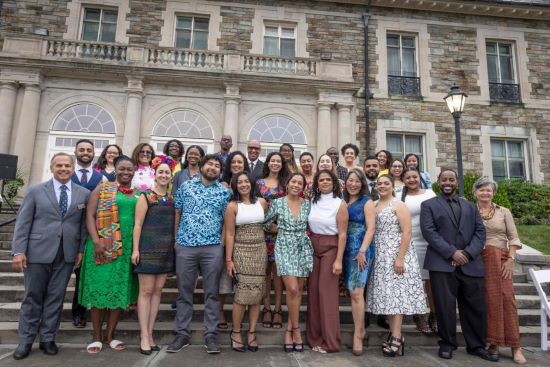 A reflection of the Foundation's core commitment to advance diversity, equity, inclusion, and access in all its activities, ELI aims to build a pipeline of leaders of color for positions of influence throughout the state. The 12-month leadership development initiative includes monthly group work sessions, regular one-to-one coaching sessions, and networking with high-level connections across sectors.
"The demographics of our state are changing quickly. Unfortunately, real opportunity for too many has not been keeping pace. Developing programs that raise up new voices is just one way the Foundation is ensuring that the opportunity gap continues to close," said David N. Cicilline, president and CEO of the Foundation.
The new cohort was selected from more than 80 applicants. Members identify as Asian, Black, Hispanic or Latino, Indigenous or multi-racial. Seventy-one percent identify as women. Members of the cohort work in the public, nonprofit, and for-profit sectors.
"We have the incredible privilege to offer this group of leaders the opportunity to be themselves, to respect their respective identities and to applaud their successes. We're looking forward to developing pathways for them to achieve even more," said Angie Ankoma, ELI's executive director and a vice president at the Foundation.