Is Your Battery Ready for this Weekend's Cold?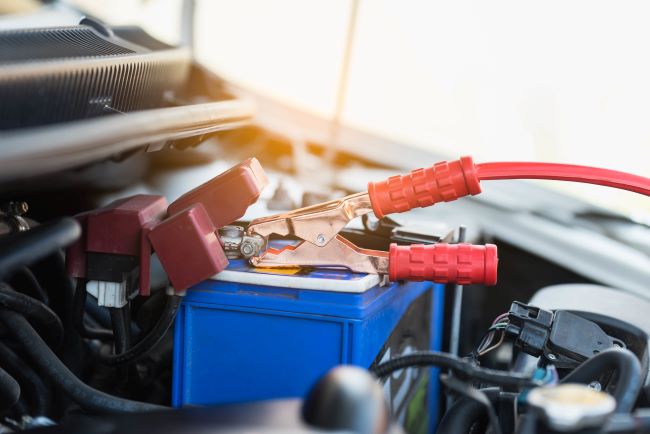 by AAA Northeast
Frigid temperatures are headed this way, possibly affecting vehicles both during the upcoming weekend and next Monday morning after cars have sat idle for a few days. AAA Northeast has some tips to make sure your car starts in the coldest weather of the season:
A strong, fully charged battery is important – if your vehicle battery is more than five years old it may need a replacement.
If you don't drive often, drive the car for at least 30 minutes this week. It won't fully charge the battery but it will help.
When you first get in the car make sure all the lights and other accessories are off.
Turn the key to the "on" position and wait a couple of seconds, then crank the engine.
If the engine doesn't start in 10-15 seconds, stop, rest and try again.
Once the car is started it is not necessary to warm it up for more than the time it takes to put on your seat belt, adjust the heat and radio. Then drive gently until you feel the heat coming from the climate control. Allowing the car to sit and warm up only warms the engine, not the brakes, suspension, or transmission.
If you own an electric car, cold weather range can be reduced up to 50 percent. To maximize range in cold weather:
Warm the battery while it is plugged in, so it will accept a charge more efficiently. During cold weather preconditioning also increases your EV range because the battery will be warmed up to its best operating temperature.
Warm the vehicle cabin while the car is plugged in.
Depending on the vehicle, the seat heaters may be more efficient than the heater.
Drive at moderate speeds.