It's Time for a Serious Autumn Clean-Up! Mayor Baldelli-Hunt Announces Free, One-Day Event for Hazardous and E-Waste Collection and Document Shredding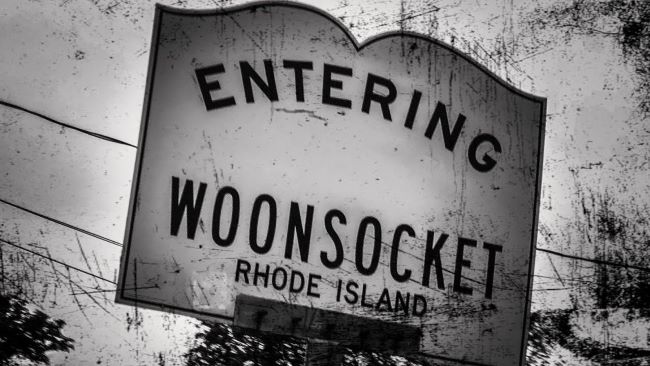 WOONSOCKET, R.I.: Woonsocket Mayor Lisa Baldelli-Hunt announced today that the City, partnering with the Rhode Island Resource Recovery Corporation ECO-DEPOT (RIRRC), will hold a free event on Saturday, October 28, 2023, rain, or shine, to give all Rhode Island residents an opportunity to dispose of hazardous waste. Free document shredding and electronic waste disposal will additionally be available for Woonsocket residents ONLY. IDs will be checked at the gate to verify Rhode Island and Woonsocket residency. The event will be held from 8:00 a.m. through 12:00 p.m. at the Woonsocket Public Services Division Facility at 1117 River Street.
To avoid long waiting lines, the Mayor encourages participants to make appointments for hazardous waste disposal by calling RIRRC at 401-942-1430 or onlineat www.rirrc.org. Woonsocket residents do not need to make an appointment for electronic waste or to have their documents shredded. Participants who do not make appointments for waste disposal will have to wait in line until served.
Mayor Lisa Baldelli-Hunt stated, "This is the time of the year when our residents like to declutter their homes, garages, and yards of unwanted items that accumulated over months and even years. This popular event will allow our Woonsocket residents to rid heir homes of hazardous items and shred unneeded, sensitive documents for free."
Elizabeth Kerrigan, Superintendent of Solid Waste, stated, "We expect this event to be well attended. The more appointments made in advance of the event, the quicker the process for all involved. The beauty of this event is that we do all the work while the residents remain in their car. Most cars can expect to be in line for approximately twenty or so minutes."
Hazardous waste includes chemicals that are toxic, flammable, combustible, corrosive, caustic, and reactive. Hazardous chemicals often have labels on them such as "Skull and Crossbones", "Danger", "Warning", "Caution", and "Poison". Products that contain volatile organic compounds (VOC's) are also extremely hazardous to human health.
Common hazardous waste items are motor oil, antifreeze paint, car batteries, needles, fluorescent light tubes, and solvents like turpentine.
E-waste includes computers (monitors, towers, laptops, and tablets with a screen greater than 9 inches diagonally), televisions (CRT, LCD, and plasma with screens greater than 9 inches), and other video display devices that have a circuit board and screens greater than 9 inches. Not included are peripheral items like printers, mice, and keyboards.
Other accepted items at our recycling center include propane tanks, appliances, clothes, rigid plastic, scrap metals, cardboard, and paper.