James Diossa and Maine Treasurer Henry Beck Host College Affordability Roundtable, Visit Small Businesses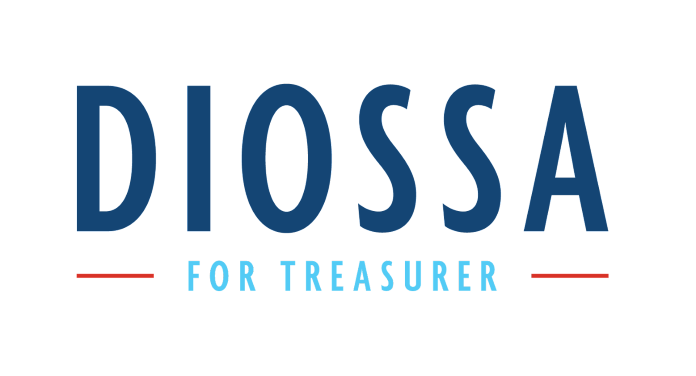 Pawtucket, RI, — James Diossa and Maine Treasurer Henry Beck participated yesterday in a roundtable discussion with local college students centered on college affordability. Treasurer Beck has served as the Treasurer of Maine since 2018. Before that, he served on the Waterville, Maine City Council and in the Maine House of Representatives.
Like James, Treasurer Beck represents a new generation of American leaders.
James "is a great choice," Treasurer Beck said. "This race matters. Who is Treasurer matters, and I think especially here in New England, we need a new generation of Democrats. I think James is the guy."
Their timely discussion on college affordability comes on the heels of news that President Joe Biden will cancel $10,000 of federal student loans for each borrower making $125,000 a year or less, which impacts millions of Americans including hundreds in Rhode Islanders. James issued the following statement, reflecting on the rising cost of college tuition and today's conversation:
We need to continue to hear from students and former students grappling with student debt. That's why I asked Treasurer Beck to join me to hear from young Rhode Islanders dealing with this issue firsthand. For me, college affordability is a very personal issue. I just turned 37, and I'm still paying off my student loans. So for Rhode Islanders dealing with education-related debt, I can sympathize with you. I know how it feels. Higher education is meant to expand opportunities, not limit them. And right now, debt is the anchor of opportunity keeping many Rhode Islanders in port.
As your next General Treasurer, I will do all I can to curb the impact of college debt on past students while working to make it more affordable for the next generation of Rhode Islanders. I already started a 529 CollegeBound Saver Plan for my young daughter, Arianna, who turned three yesterday. When Arianna – and young Rhode Islanders like her across our state – consider where to pursue higher education, I don't want cost to be a factor. I don't want this new generation to have student debt and all that comes with it. I'm very grateful for those who met with me and voiced their experience. Thank you Jackie, Megan, Daniela, Lauren, Paul, and Meg.
As Treasurer, James will work cooperatively with the General Assembly to implement a debt forgiveness program for Rhode Islanders pursuing a career in education or nursing, as well as those who are applying to be first responders. Under James' program, the state would forgive college debt for students who intend to pursue one of these career paths in Rhode Island, and commit to staying in Rhode Island for at least four years after graduation.
As administrator of the state's 529 CollegeBound Saver Plan, James also plans to help educate families about the tangible benefits of starting a college savings fund early. Studies have shown that the likelihood of a child attending and graduating from college incrementally increases if they have a college savings – even if it is only a few hundred dollars.
"Everything we can do helps," said James. "That means engaging with schools, students, guidance counselors and families."
James and Treasurer Beck also visited several local businesses with deep roots in Providence. Together, they visited Nicobella's on Dorrance Street; Franklin Rogers on Westminster Street; Copacetic Jewelers on Peck Street; and the historic Providence Arcade where they heard from several other local business owners. The discussions focused on the economic conditions in our state.
"Small businesses were the first to feel the economic strain of the pandemic," said James, "and many still have not fully recovered. With less foot traffic downtown, these businesses have had to find creative ways to keep their businesses going. It's admirable."
James continued, "as Treasurer, I intend to continue and expand the BankLOCAL initiative. Through this program, the Treasurer's office works with local financial institutions to offer low-interest loans to small businesses. So far, it has helped hundreds here in the Ocean State and I want to ensure that that resource is available for years to come."
Also yesterday, James was endorsed by Senator Dawn Euer, who worked closely with the General Treasurer's office and others to create a Student Loan Bill of Rights. James has previously been endorsed by the Rhode Island Democratic Party, the National Education Association, the American Federation of Teachers, the Service Employees International Union, the United Food and Commercial Workers, the United Nurses and Allied Professionals, and the Providence Firefighters Union. He has also received the support of seven sitting Mayors, 25 members of the General Assembly, numerous city and town Democratic Committees, and former Treasurer Paul Tavares, who helped craft the legislation that created the Rhode Island Collegebound Fund when he served as a State Senator.