James Diossa Endorsed by Senator Melissa Murray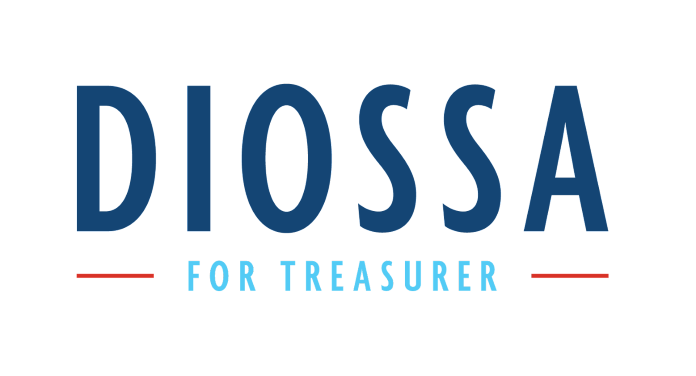 Woonsocket, RI, — Today, state Senator Melissa Murray, who represents communities in Woonsocket and North Smithfield, endorsed James Diossa for General Treasurer. Senator Murray issued the following statement in support of James:
In many respects, municipal leaders are best positioned to pursue truly transformative change. They impact peoples' everyday lives on such a personal and immediate level. This was especially true during the COVID pandemic. As Mayor of Central Falls during that trying time, James showed himself to be a caring and compassionate leader with a true awareness of the needs of his community. He had the foresight to open an Office on Health before the pandemic even started, which went a long way in helping Central Falls during the health crisis he later faced. We need James' personal brand of leadership, his forward-thinking, and the skills he learned as Mayor in the Treasurer's Office. He has my support and my vote.
Senator Murray previously served two terms on the Woonsocket City Council before being elected to the Senate in 2018. Since elected, she has successfully fought to cap out of pocket costs for insulin, increase access to mental health services for persons with substance use disorders, and increase tax exemptions on pensions. She is especially proud of her bill that provided the first benefit increase in 30 years to families in the RI Works Program and lifted thousands of children and families out of deep poverty.
She joins more than a third of Rhode Island's Senate Democrats, 14 Representatives, seven sitting Mayors and a host of organizations, former elected officials and community leaders who have all endorsed James. See them all here