James Diossa Endorsed by State Senator Dawn Euer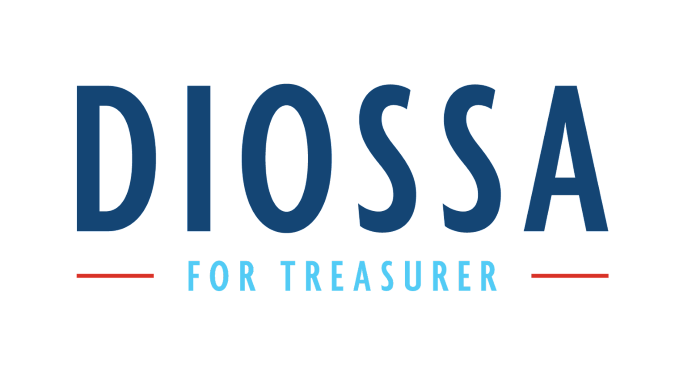 Newport, RI, —  Today, State Senator Dawn Euer, who represents communities in Newport and Jamestown, endorsed James Diossa for General Treasurer. After leading the fight for marriage equality in Rhode Island, Senator Euer was first elected to the Senate in 2017. Senator Euer issued the following statement in support of James:
I am proud to endorse James Diossa for General Treasurer. All of our shared values as Democrats are premised on making government work for everyone. Having a sound fiscal footing for the state underlies everything else we want to accomplish. James' experience as one of the few Mayors in the country to lead a city out of bankruptcy shows, in a concrete way, that he has the knowledge and skill to be a strong leader in the General Treasurer's office. I also believe he has the heart of a true public servant. He approached the hard work of turning Central Falls around by focusing on the people of the city where he was born, and the knowledge that they were relying on him. I first met James during the campaign for marriage equality. He was an unwavering supporter from the start. As Mayor, he used his voice to be an advocate and helped us change the political landscape and people's lives. I believe James Diossa will bring the same values to the Office of General Treasurer, and that is why I am announcing my support for him.
Throughout her time in the General Assembly, Senator Euer has been a true champion for the Democratic Party's bedrock issues. Senator Euer worked closely with the General Treasurer's office and others to create a Student Loan Bill of Rights, which protects student loan borrowers and established oversight to student loan servicers operating in the state. In 2021, she was the lead sponsor of the Act on Climate – the most comprehensive climate legislation the Ocean State has ever enacted. More important now than ever, Senator Euer was also a leading voice in the effort to codify Roe v. Wade through the Reproductive Privacy Act.