JH Communications Rebrands to Main St. Media to Reflect New Refined Mission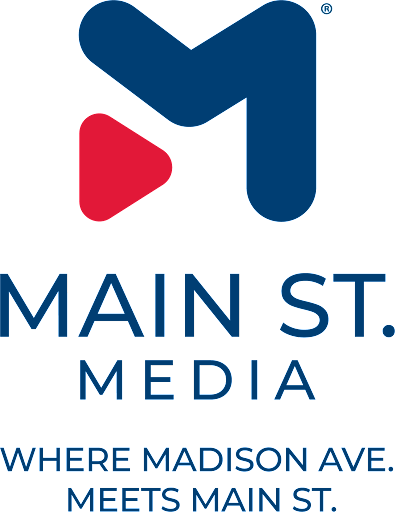 Providence, RI (June 1, 2022) – JH Communications, LLC, has officially rebranded the company name and identity to Main St. Media: Where Madison Avenue Meets Main St. Founded in 2002 by John Houle, JH Communications was created with the goal of providing higher level marketing and communications for local businesses. The newly refocused Main St. Media remains true to its founding mission and reflects how the company has evolved and responded to an ever-changing digital world.
Effective June 1, 2022, Main St. Media will officially commemorate its rebranding with the roll-out of a new, interactive website. Clients also received a personal video message from John Houle, explaining first-hand the mission and values of Main St. Media.
The office of Main St. Media will remain at its current location at 111 Wayland Avenue on Providence's East Side and will continue to partner with clients throughout New England. The company has proudly established decades-long relationships with many clients and will continue to deliver high-quality marketing and communications, staffed by the same experienced, dedicated team. The evolution to Main St. Media will build upon the award-winning work of JH Communications, with an enhanced focus on media production.
"When I started this company twenty years ago, I did it with a strong desire to support small business," said John Houle, president of Main St. Media. "As a small business owner myself, I understand the unique challenges small businesses face and I appreciate that they are the backbone of what makes a community prosper. The evolution to Main St. Media offers my clients a unique opportunity to continue the same quality marketing and communications initiatives they have become accustomed to with the added benefit of an enhanced video and digital media strategy."
The full suite of professional marketing services offered by Main St. Media include video production, website design, digital media, email marketing, social media management, graphic design, and traditional public relations. The agency specializes in customized communications catered to medical practices, independent insurance agencies and companies, retirement communities, and other Main St. businesses that require a dedicated marketing team.
Main St. Media will continue to adapt as the marketing landscape changes and will remain committed to providing creative and cost-effective media advertising that grows clients' core businesses.
For more information please contact Main St. Media President, John Houle at john@jhcom.net